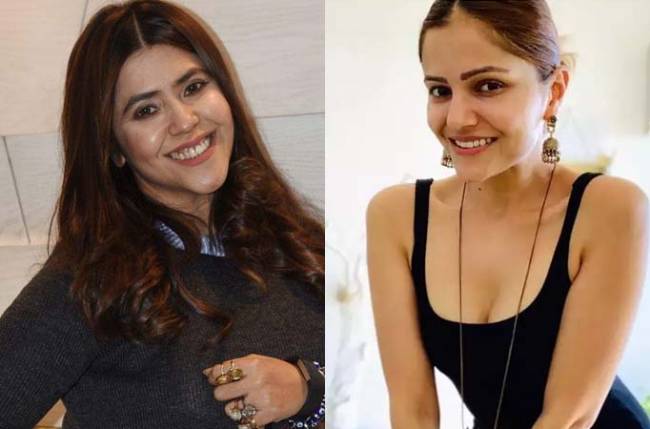 Weekend ka Vaar episodes are the most-awaited episodes of Bigg Boss as the host Salman Khan gives his opinions, lashes out at the contestants, and also guides them on how to go ahead.
In tonight's episode, he will be schooling Abhinav.
The Bollywood star tells him to allow Rubina to play the game as because of him she is looking weak.
The episode is special as Ekta Kapoor will be entering the show to promote her upcoming web – series Dark 7, and she will be having a special power, an immunity stone, to save a contestant from next week's nominations.
There was an immunity task in the house where the contestants had to put foam on each other and tell why they deserve to be slapped and Ekta was the judge of the task and she chose Rubina Dilak as the winner.
In the promo, Ekta is seen telling that she likes people who say what they feel and maybe this could be the reason why she gave the immunity stone to Rubina.
Well, no doubt that Rubina is one of the strongest contestants in the house. She has a massive following and almost every week she gets nominated but always tops the voting list.
For more news and updates from the world of television and Bollywood, stay tuned.