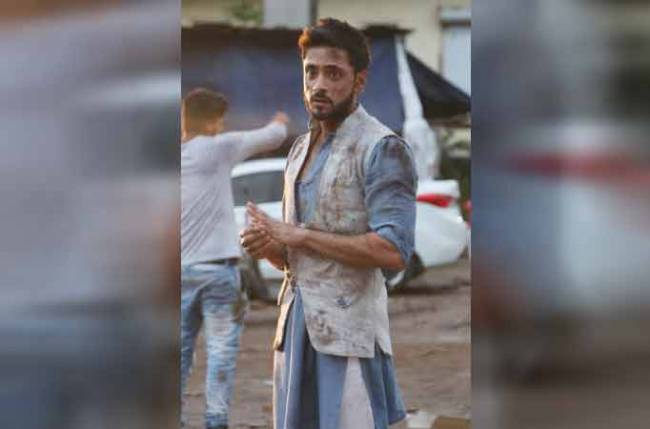 Zee TV's popular fiction show has been entertaining the audiences with its interesting plot and twists and turns in the storyline. Recently, television heartthrob and lead actor of Ishq Subhan Allah, Adnan Khan injured himself while shooting for a fight sequence wherein a grill fell on his leg. While he was just coping from this painful experience the actor succumbed to another injury a few days later!
While shooting for a deadly sequence with his co-star Gautam Vig (Miraj), Adnan's head had to be drowned in a huge container and while doing so the actor banged his head and hurt himself. Moreover, the two had a fight sequence where Adnan fell upon his back and suffered from multiple cuts and bruises on his hands as well.
Talking about this Adnan said, "While shooting for a sequence, I banged the backside of my head to the container and it was really painful as I got a small bump. Moreover, while shooting for the action sequence, I fell straight on the ground and hurt my back and suffered from minor bruises and cuts as well, but at the end, I was glad as the final shot came out the way I wanted it to be"
Kudos to Adnan for shooting, despite his injuries and giving a phenomenal performance like always!