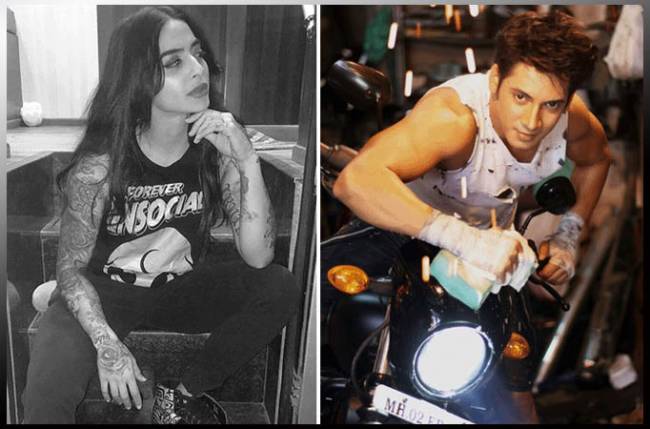 Mumbai: Actor Ayyaz Ahmed, who was last seen in the show Santoshi Maa, is now part of Agniphera. The actor says that he loves all the shows that he has been part of.
"I did Ishaan, Do Dil Ek Jaan, Kaisi Yeh Yaariyan and Santoshi Maa…All my shows have been prominent and long-running," says Ayyaz.
The actor does not come from an acting background. In fact, Ayyaz has studied law.
"The journey has been amazing. Initially, when I came to Mumbai, I was young, naive and innocent. It was a big step to come to Mumbai and live on my own. I was actually in a dilemma that whether I should complete my law and give my exams or try my hands at acting. At one point, I just gave in and decided to do what I love. That is what I have been doing since then," he shares.
His family had mixed reactions when he told them about his acting dreams. "My father was a little sceptical but my mother was supportive," he says.
Ayyaz was even part of Roadies and says that he will never ever forget the journey.
"Roadies experience has been phenomenal. You can spend money and travel but the kind of experience you get from Roadies is priceless. I think it was my crash course to understanding life and making friends. Season 4 inspired me to be a part of Season 5 because I watched Bani J and I thought if she can do it, I can do it too. Bani J inspired me and she was so good that made me think about being a part of Roadies," he says.
Fans are a big part of Ayyaz's life and he loves them. Ask him how he feels about his female fan following, and he says, "It's every boy's fantasy to have that attention and it gives you a lot of boost and confidence. It was like, when I was growing up I wanted it and now, when I have it, I respect it. But it did not make a lot of difference. It's just that I feel blessed that I have people who are already in awe of my work and they really appreciate what I do in life. I need to respect that and keep delivering good content and good performances for them," he says.
The actor further mentions that it was his character in Agniphera that got him on board. "It was the first thing that got me excited to do as it is something I haven't done before. I am playing a typical Kanpur character, who is out and out clever in a bad way. The character has a lot of layers. The character graph, language, body language and the diction made me very excited. People may or may not love the character."
"I don't know how TRPs work and I don't want to know. I am excited and passionate about something which will look good and it's up to people if they watch it or not. But I should do what makes me happy, so that I can do justice to it," he concludes.