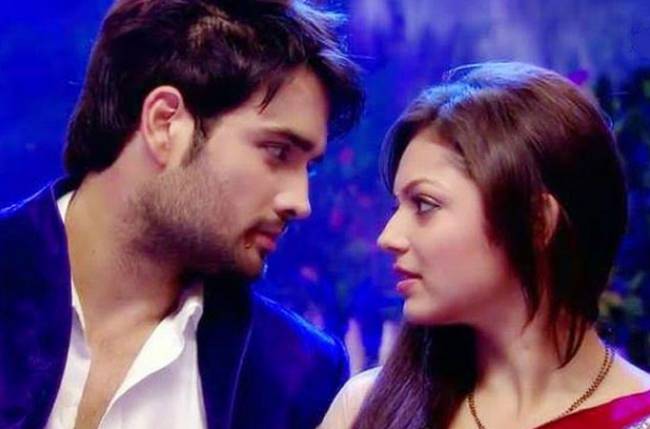 A reel couple not getting along in real is not so unusual in the television space. In the past, real life rivalry has also led to major showdowns on the set, including many slap gate incidences. There have been often rumours about cold vibes between the lead actors of a show. Out of the many, one highly speculated was between Drashti Dhami and Vivian D'Sena both starring in Colors' daily Madhubala.
Rumours were rife that the duo, who played a romantic couple, couldn't see eye to eye in real life. While none of them never really came out and spoke ill about each other, the goss was that they were never on talking terms.
Popular TV actress Drashti Dhami is currently on her sabbatical enjoying every bit of it. The lady arrived as a guest along with her bestie Nakuul Mehta, in a chat show hosted by Ira Dubey. In the episode of 'A Table For Two' the actress unlike other times was not guarded and spoke. She also spoke much about her ex-costar Vivian D'Sena in a rather cryptic manner.
Firstly, it all began with Nakuul Mehta. The hot hunk, who is close friends with Drashti spill the beans about her camaraderie with Mr. D'Sena. In a round of rapid fire, when Ira, the host of the show, asked Nakuul to enact Drashti he gave away all the secrets of hers. Ira asked the lad enacting Drashti, 'Which actor you would never want to work with?' to which he gave a rather cryptic reply. Nakuul as Drashti replied, 'Vivian is my favorite co-star… I don't want to say anything else.'
When it came to Drashti's rapid fire round, she gave away everything with just her one word answers. To Ira's question of who is Mr. Know it all, Drashti reverted Vivian D'Sena. Well if this was not enough, the next question was something that was explosive enough to blow your minds. Ira's next question was 'One person from the industry you would never want to work with?' and the 33-year-old actress gave a close ended answer. To the question she replied, Vivian D'Sena.
Well, this is something that would be disappointing for the loyal fans of Madhubala. It seems, you won't get to to see Vivian D'Sena and Drashti Dhami in the future. What do you guys have to say about the same? Comment below your thoughts and opinions.