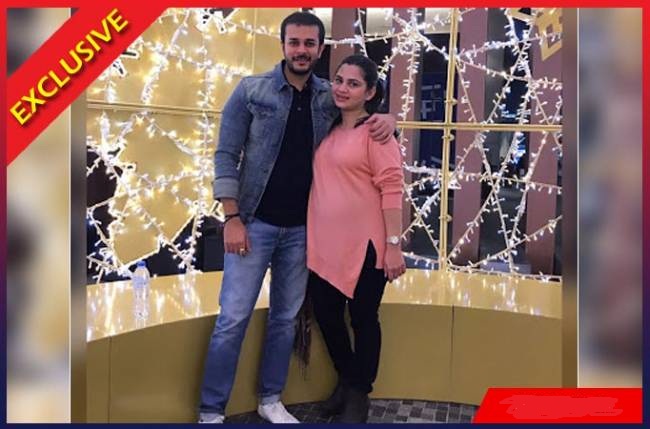 Jay Soni is all set to become a father in the upcoming months. Jay and his better half Pooja Soni are expecting their first child. Pooja is currently in her second trimester and she is six months due. It is quite shocking for everyone to digest the fact that the young lad, who has been part of daily series like Sasural Genda Phool and Baa Bahu Aur Baby, will soon become a father. The couple is expecting their first kid in the month of April.
For the first time, Jay has come out and spoken about his fatherhood. An elated Jay who kept the information a secret for over six months says, "In our family, it is not allowed to talk about pregnancy in its early stage. So, we didn't share it with anyone. We used to only go out after dark to make sure not everybody gets to know about it."
Talking about expecting a child soon, he shares, "I love kids. They are like a stress buster to me. I can literally spend the whole day with a kid. So it feels great to know that we'll soon have a kid of our own. I can't express, it's just that we are waiting for that moment to hold the baby in our hands."
Jay and Pooja both have been travel freaks and that was one of the prime reasons why the couple waited for four years to plan a child. "Pooja was really eager to have a child. She wanted us to have it in the second year of our marriage. However, we both love traveling and an infant would have been a hindrance. So we traveled as much as we could and then finally decided to have the baby. In fact, even in the New Year, we went to Dubai, since post the second trimester she won't be able to travel," he says.
Jay also explains, "Everything has a proper age and time. I married at the right age and I feel it is the right time to have a kid. So yeah you can say it was planned."
Jay and Pooja have been one of the industry's most adorable couples. The whole industry knows such a doting husband Jay is. In this new stage of life, the responsibilities have been escalated for the actor, last seen in Bhaag Bakul Bhaag. "I'm literally with her for 24 hours. I don't go out leaving her. Actually, I'm very overprotective. I take care of the smallest of things. I drive so slow that it takes me half an hour to reach the nearest place."
Mood swings and cravings are part of pregnancy and Jay has taken it quite well. He adds, "I'm taking care of her mood swings and cravings. Like a crazy incident happened in Dubai. We were out and all of a sudden she wanted to eat Indian food. I literally had to run, find an Indian restaurant, stand in the queue for 45 minutes and get her Indian food. Whatever tantrums she throws I take it very peacefully."
Jay reveals to us that initially he wanted a baby boy, however, over the course of Pooja's pregnancy things have changed. "I wanted a boy initially, however, now I want a baby girl. They are so cute! My neighbor has a baby girl and I just fell in love with the idea of a baby girl," he says.
Ask him what kind of father he will be and the excitement in his voice turns quite audible. "I'll be a very cool and chilled father. I'm overprotective by nature, so that'll be there. I will also be a little strict because I don't want my ward to go in the wrong direction," Jay shares.
Jay at the age of 31 still looks like a young teenager. For someone who'll see Jay, it will be hard to digest the winsome guy will soon become a father. "I think that tag will be there with me for few more years. In fact, whenever I go for shoots, people say that don't ever clean shave or else you'll look like a kid. In fact, people asked 'Are you serious you are married?' So that happens to me often. But, I take it as a compliment and I feel I'll be a cute father. It won't be shocking if years down the line I and my boy will look of the same age. Quite possible!"
Jay in his partings words says, "Just enjoy this phase. Even she throws tantrums, mood swings just take it gracefully; because by the end of it, your spouse will fall deeply in love with you. She'll love how you are taking care of her."