The game has apparently just begun…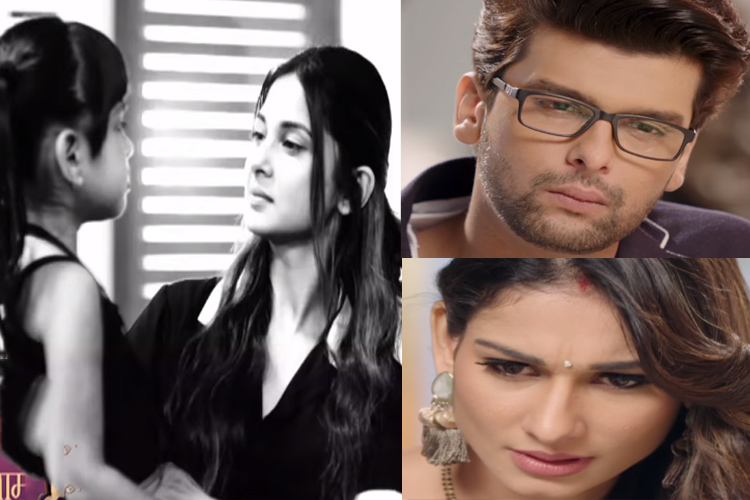 The post leap phase in Sony TV's Beyhadh has begun and Arjun (Kushal Tandon) and Saanjh (Aneri Vajani) are shown to not only be rich, but also a happily married couple who live with their whole family. However, the apple of the entire family is Ayaan's daughter Aarohi.
The precap of the last episode already showcased how Maya (Jennifer Winget) has managed to meet little Aarohi and there are no prizes for guessing that Maya will use Aarohi as her pawn to re-enter Arjun and Saanjh's lives.
It will so happen that Maya will disguise herself as a worker at Aarohi's study place and that is where she will play her game and begin to befriend the little kid.
Seeing the right opportunity, Maya will trigger the fire alarm which will lead to a lot of chaos with all the children running here and there. At this exact moment, Maya will catch hold of Aarohi and will pretend to have saved her and guide her to safety.
After 'saving' her, Aarohi will be extremely thankful and grateful to Maya. And Maya will extend her hand of friendship to Aarohi.
Aarohi will shake hands with Maya, not knowing what's in store for her. Maya will even offer Aarohi a chocolate but she will politely decline. And this is when Maya will realise that this friendship will need to blossom more so that she can take advantage of Arjun and Saanjh's weakness.
Apart from targeting Aarohi, Maya will be seen executing her first plan as she will attack Arjun's business, where she will poison the ice-cream and chocolates in the factory which will lead to Arjun and Ayaan falling into major trouble.
In the meantime, when Saanjh will reach the graveyard to cross check about Maya's death, she will be attacked by a mystery man who would apparently be the same man who would have saved Maya initially.
Looks like Maya is back in the game now. To what lengths will Maya go to get her revenge from Arjun and Saanjh?