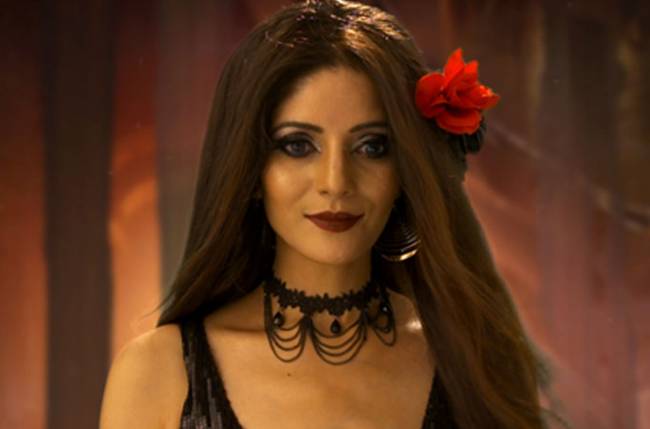 The leap and rebirth in Sony SAB's Aladdin: Naam Toh Suna has brought in a lot more fun and adventure for the viewers. Aladdin (Siddharth Nigam) and Yasmine (Ashi Singh) are back in Baghdad but everything is new for them as they are unaware of their past life. With the entry of Koyal (Shivani Badoni) and Sheefan (Amit Raghuvanshi), things take an even challenging yet hilarious turn.
With Aladdin, Yasmine, Sheefan and Koyal wanting to be trained under Rukhsar (Smita Bansal), she throws a challenge at them. The winning team will eventually be chosen to learn all the tricks under Rukhsar. Divided into two teams, the four of them are set out on their first task of finding a mysterious flying lantern. However, it is not going to be that easy for them as the lantern is guarded by Mehzabeen. Portrayed by the very beautiful Kajal Jain, Mehzabeen is a distressed soul, who was trapped in a painting and has been brought alive by Aladdin's mistake. She will now make it difficult for them to take the flying lantern, without fulfilling her first demand – to find out the secret of the beating heart.
What are Mehzabeen's demands? Who will win the challenge- Aladdin- Koyal or Yasmine-Sheefan?
Kajal Jain, entering as Mehzabeen said, "I am very happy to be a part of Aladdin: Naam Toh Suna Hoga. I am enjoying a lot portraying Mehzabeen as it is a fantasy character and there's a lot that goes into bringing her alive. Her look is very detailed and I completely feel the character once I get into that look. The entire cast is so energetic and committed towards their work, it makes you feel motivated on the set. I hope the viewers enjoy watching the character as much as I am enjoying playing it."
Smita Bansal, essaying the role of Rukhsar said, "Rukhsar is reluctant on training Aladdin and hence is delaying his training. She has presented all four of them with a competition, with a series of tasks, and the winning team will be chosen to learn some of the best tricks under her. It will be very amusing for the viewers to see how the two teams go through a series of difficulties and unexpected situations. The banter between Aladdin and Yasmine will definitely entertain the viewers as they compete each other into winning the challenge."