Shaheer Shaikh talks about how the show coming back was rather unexpected.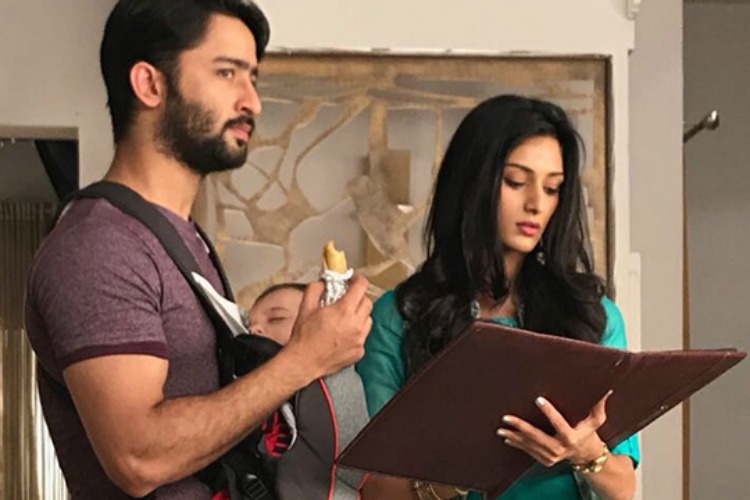 Kuch Rang Pyar Ke Aise Bhi, starring Shaheer Sheikh and Erica Fernandes has been a hit with the masses and infact it has created history as it became the first show ever to have resumed shooting for a new season within a few weeks of the show going off-air.
The first look of Shaheer and Erica are out now and the cast began shooting the day before yesterday. We got in touch with Shaheer aka Dev and asked him about his take on the show coming back, the news season, and the plot.
The news about the show going off-air was rather sudden, did you have any idea about it?
Umm, I did not really know about it but I did have an idea since everyone was talking about it. Also, the show had reached a point where there wasn't much to explore and everyone was at a happy place. But an unexpected twist followed and our show is back with a bang.
It is all because of the fans that our show is back. This proves that if there's something that you pray for with all your heart, it is likely to be fulfilled.
What different will we see this time around? How different will your character be?
Well, the reason we came back is that there has to be something different every time. And, this time around we will be showcasing how Dev has turned a housemaker and will devote to all the work at home while Sonakshi will go out and continue her work. The regret of not being there with Sonakshi when Soha was born will make me do this and that's how things will proceed henceforth.
You have been able to play multiple shades in the show, how has the experience been?
It is not very often that you get to play so many characters in one single show. Till now, it has been challenging yet amazing. It was one experience and I learned so much.
You have to make a slight difference in one single character and turn it into a rather new one, and that was challenging but it was a lot of fun.
Don't you think it is too early to play the role of a father already?
Not really. I think at the end of the day, if you perform well and do justice to your character, all of that does not matter.
It is a finite series and will have a short span. What do you have to say about that?
Yes, it is a finite series but I am happy that we got this chance. I am very thankful to our channel, Sony TV and the production house for having given us this chance to prove ourselves yet again.
How has it been like working with the kid?
We haven't shot much yet but the child is very cute ya. I haven't seen such a happy kid ever. First, the kid looks so cute, second, he keeps smiling all the time. To make him laugh, all you have to do is talk to him. I guess for me, he has been one of the most helpful co – actors, I never have to make any efforts.
Since the season 2 is for such a short time, did you ever think of not doing it?
See, everyone had taken up other things, but, what everyone thought was this is a golden opportunity and not everyone is fortunate enough to get one, so we thought if this thing has come our way we should accept it.
Lastly, your message to the fans!
Thank you, thank you, thank you so much. It is all because of you that this has happened and I never expected something like this could happen ever. So yes, thank you!
We wish Shaheer and the team all the very best for the season 2 of the show.