In conversation with Yash Patnaik, the man behind shows like 'Kuch Rang Pyar Ke Aise Bhi' and 'Veera'…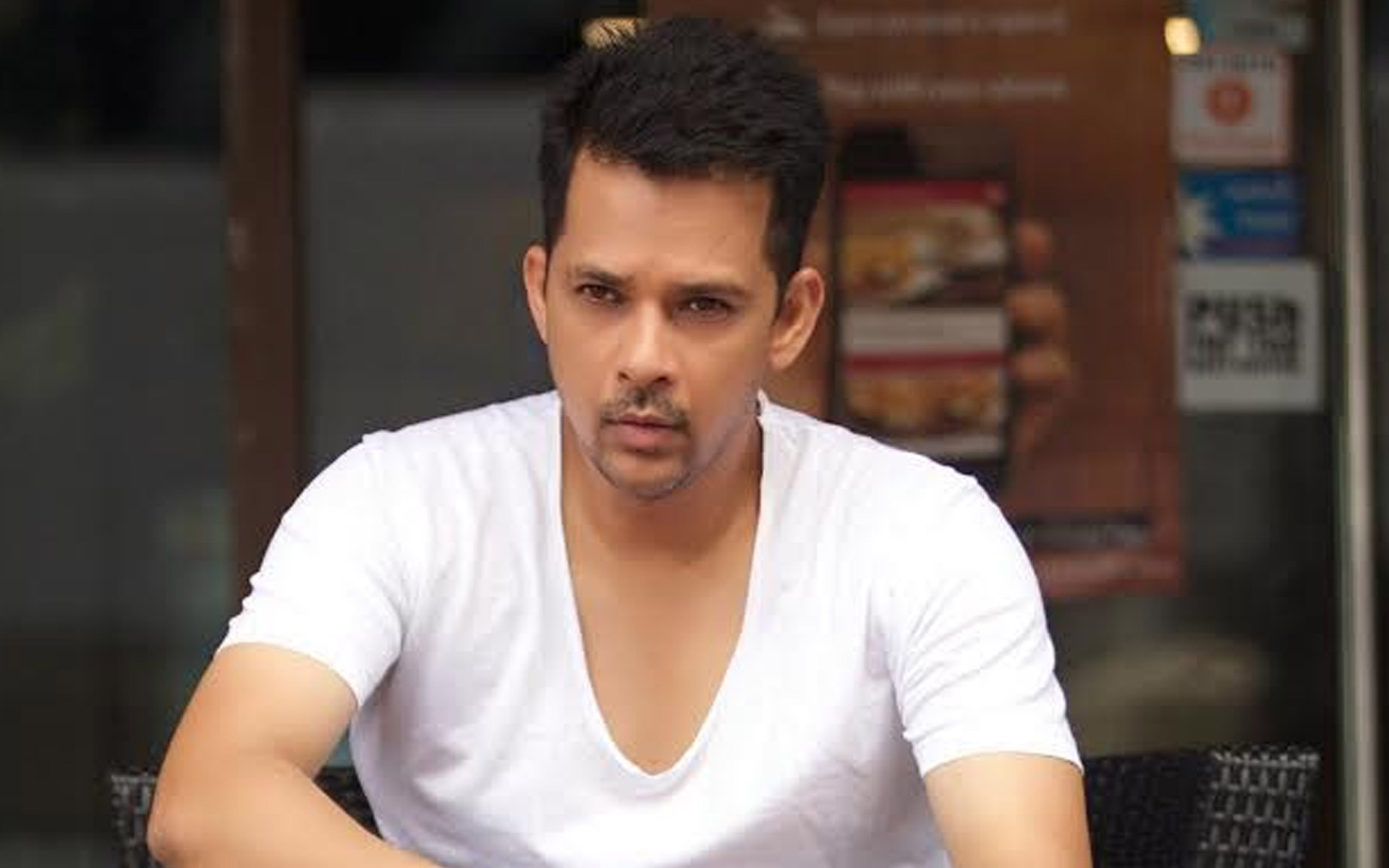 Television has come a long way from once being referred as an "idiot box". The reach, connect and impact that TV shows have on the audience today is remarkable. And while the actors usually walk away with all the praise and glory, it is the makers who put their blood, sweat, and soul to pump life into a raw concept and turn it into a spectacular show.
We at decided to hear it from the makers' perspective, in order to understand their journey, challenges and thought process behind the making of some iconic shows…
Beyond Dreams, a venture of Yash and Mamta Patnaik, has given us some of the most outstanding shows in the form of 'Ek Veer Ki Ardaas Veera', 'Saada Haq', Million Dollar Girls', 'Jaana Na Dil Se Door', 'Kuch Rang Pyaar Ke Aise Bhi' and many more.
We got in touch with Yash and in a candid conversation with us, he sheds some light on the expertise he has been associated with, for more than a decade.
Yash, you have been in many contrasting fields. You started as a journalist, moved to become an Executive Producer and now you helm Beyond Dreams. How has the journey been?
I started as journalist and cartoonist back in 1995. After, a few jobs there was a period when I contributed to directing, editing and writing documentaries and educational entertainment content. In the year 2000, I decided to make a shift from non-fiction to more solid content. C.I.D (Sony TV) had just started and I joined Fireworks Productions. After working for a brief period, I thought that I now need to look forward to growing in my career.
My wife, Mamta, who was an extremely talented writer, used to script for a host of shows on renowned GEC channels such as Star Plus, Zee TV, Sony TV among others. When I told her about my career plans, she agreed.
We started with zero investment, so when people say that to be a producer you need money, I say no; to be a producer you need guts. I was just 31 when I took this decision.
You have created some very successful shows like 'Veera', 'Kuch Rang…' and 'Saada Haq'. Your stories are too relatable and these shows brought in a new wave in the Telly world, defying the ongoing family drama trend. Do you see yourself as a trend breaker?
Some of the shows didn't do well, in fact, some of them were disasters! But I always ventured into doing something hatke. If you talk about epics such as Mahabharat or Ramayan or for that matter, even TITANIC, they have simple stories and 'simple' is the most difficult to narrate.
Speaking about 'Kuch Rang', the idea was about how every mother is possessive about her son. Once they are married, there is a dynamism in the equations. It happens in every family and we had to keep it very raw. From costumes to sets to music, there was nothing that followed the trend.
I want to be honest with my work and not force feed content. In the shows, everything happens as the life unfolds. Negativity comes with incidents. I believe nobody is black or white, they are grey and the percentage of grey keeps varying as per situations.
So you are saying… Realism, relatability, and simplicity are the core of storytelling at Beyond Dreams. Now that you have tied up with Sony TV's production wing, how is that going to change your programming strategy? Also won't this affect your equation with other broadcasters?
Beyond Dreams started as a production house but then we evolved. TV content is handled by Inspire and the pitches on the IP eventually go to the broadcaster. We have created another company, Telenovelas Productions Pvt. Ltd. which has been created to carry out line productions and joint ventures.
So Inspire and Telenovelas are subsidiaries…
We have another company called Proto which is into comics and graphic novels and we plan to venture into animation soon. We are also looking at digital content.
Telenovela is a company that is associating with Sony TV. Beyond Dreams and Inspire remain in the game, the way they have been. Tomorrow if any other channel wants to work in this fashion, we are open to the thought. As a production house, we will work for every channel and would love to join hands with like-minded people.
Your shows have a humongous following in the digital space but when it comes to TRP ratings, the scenario is different. What do you think is the reason? Is there any disconnect between both audiences?
Definitely. I think all our shows have been a darling on the internet.
We are young producers, so our vision and our characters co-relate to audiences between ages of 15 to 35. We touch the youth audiences. Having said that, I once noticed that 'Kuch Rang' was one of the most searched content on YouTube by middle-aged women.
Do you have the same response on OTT (Over the top) platforms as well?
I have heard that out of top ten, five slots were occupied by 'Kuch Rang Pyar Ke Aise Bhi' and every episode gets a million plus views across platforms. So it's unfortunate that the internet audience is not counted. They are more solid reports. Currently, the sample audience is much bigger and every broadcaster has their own OTT. I'm sure, they will consider this at some point of time.
The possible reason that I see, for not including the internet audience count in the TRP ratings may be because it is a different verticle for them. But I think one can gauge the real popularity of the show only when it is explored 360 degrees. I also believe that BARC should have included producers in its management since it is about broadcasters and advertisers.
And finally the success or failure of ratings affect the future of the show, so one should not eliminate the audience, who are consuming content on other official platforms. It's their voice!
The entire shift to OTT gives consumers the convenience of time. Is it helping makers to garner popularity for the show and tap the younger audience too?
From a broadcaster's point of view, OTT has surely affected the viewership, for now. The audience does not need to make time to watch their favourite show. For instance, 'Jaana Na Dil Se Door' on Star Plus airs at 5.30. We fetch TRP's up to 1.5, which is very good for the time spread but I am happy that Hotstar broadcasts it so that the people who are missing out at 5.30 can watch it at their convenience. Same applies for other shows. I don't have any complaints about the shows being broadcasted on television or online. As long as the owners and broadcasters continue to believe that there is penetration in both the platforms and that both are responsible for the success of the show.
The unfortunate part is that calculation is not translated into a rating which is a public perception. If a 'Kuch Rang' is doing 0.7 today, I believe it is seen by more people than another show on another channel which is 1.8.
Since your content aims to cater to the younger audience even when your shows are not hard-core youth based (in respect to how digital is portraying it), do you plan to make a shift to other platforms on a big scale?
I don't need to make a shift when I can co-exist in both the places. We will continue our focus on television content and yes we are also very serious about venturing into the digital space with a different strategy.
There is also a divide in belief, whether it is Television v/s digital or you'd treat them as completely different verticles? Are you of the belief that they are catering completely different audiences and offering completely contrasting content?
Chinese food kitna bhi aa jaye, Punjabi food ka demand kam nahi hone wala hai. They will co-exist. We all consume all of them. It all depends on the bandwidth of consuming content. It is about the convenience consuming content.
Suppose I have to watch a show… I don't sleep at 10 o'clock and everybody else in the house sleeps at 10 o'clock and I don't want to sit on the sofa and watch. I want to chill and carry my IPad and IPhone and watch 4 episodes of a series, then I have options that I want to watch content from a broadcasting OTT or OTT which is an exclusive digital content OTT. So when we are doing a content, our content will not clash with the content we are doing for the TV, but we do understand that by default we do works for the online audience. So we are hopeful and bullish about that we will penetrate online audience with our content.
We will also add a lot of things which we can't add in television series, for two reasons, one is that Television series is a long running series where we tell a story in 100 episodes, whereas in digital nobody stops me. I can do a series in 6 episodes or 50 episodes… it's up to me. I can decide whether my one episode will be 22 minutes or 60 minutes.
So one is the length of the episode. I have a lot of stories that you can't tell in 500 episodes. They have to be told in 5 episodes so those stories get disqualified for television right at the ideation. I will rather tell them in 10 episodes, 15 episodes or in 5 episodes.
Secondly, I don't have the limitation of S&P. When I say S&P, my S&P is not Sex or No Sex. That's what is going around, I think most of the people are really riding on Sex. Whether it's a visual sex or audio sex, you know they are riding on that. But the content that we are working on digital is strong content. It can be destructive but then it will be unique. We are hoping that we should be able to bring in some new thing around this year itself, at least three digital series.
So are you tying up with some existing platforms or coming up with a new platform?
It will be too early for us to say that. We will definitely not tie up and then produce. We will first produce the content and then look for like-minded partners. They can sample what we are producing. We will not go with concepts for sure. We will be ready with pilots and may be in some cases, even be ready with our series.
Your content on television and digital have mostly been simple and relatable stories. You then came up with fantasy series 'Nagarjuna', so what is the pipeline now? Are you banking on your usual forte or do you plan to explore more genres?
Definitely, I think that's a very exciting genre. Because fantasy doesn't have the drama. You create your own grammar in fantasy. So that's very exciting. In fact, we are right now focusing on some great content in fantasy space in comics. Our other company, Proto is doing that. We have people from marvel and DC working with us. So once the books are ready, we will then decide which one can be converted into a TV series.
You count so big on relatability factor, but you are serving the Indian audience, which has a huge variety in terms of culture and taste. There is a division in Tier I and Tier II cities also, how do you cover that gap?
I will give you an example… I have two shows right now on air- 'Kuch Rang Pyar Ke Aise Bhi' and 'Jana Na Dil Se Door'. 'Kuch Rang…' is more urban than rural. 'Jana Na Dil Se…' is a departure from the 'Kuch Rang..' space. It is based in the heartland of India. So when 'Kuch Rang' is more exclusive. 'Jana Na Dil Se…' is inclusive. That is the experiment within the space. See, I belong to a village. I'm not born in the metro. So I do understand the values, the lifestyle, the ethnicity. That is the impact of staying in a village. So a tremendous concept which you have not pitched to anybody so far can bridge the gap between village and city that for sure.
The television space is brimming currently, there are new concepts ruling out on channels. The content from digital is also pouring. So where do you think we are heading in terms of programming?
Even if channels add a couple of slots, the number of shows are not that much, looking at the audience we have. If you see, Colors is starting one of the slots in the early evening, The number of shows remains six to seven. So between Colors, Sony, Star Plus, Life OK, Zee and SAB TV, there are not more than 40/45 shows or 50 shows. 50 shows for an audience which is a billion, is a very little choice. Whereas you can break down the audience, there are urban-rural, you have male-female, you have old-young, you have middle aged, middle class upper middle class, rich super rich, poor or super poor. So there are audiences who like horror, who like comedy, who like a slice of life, who like drama, who like emotional, romantic, fantasy, periodic… so many varieties, so many genres, so there's a huge diversity in audiences. It's like, the more the merrier, as long as the channel can manage to offer 24 hours of original content.
So what is next for Beyond Dreams?
We are sticking to our good old television and some digital content on the roll. By 2018-19 the comic should also be out.
Cheers, Yash! You have surely come a long way and are one producer, our industry can boast about!