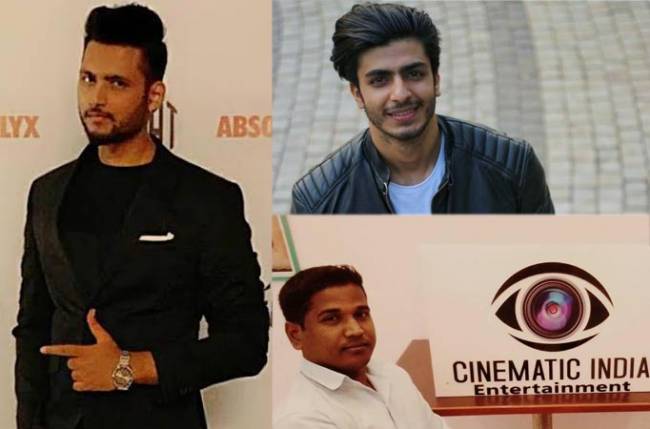 Mumbai: Indian Television is soon going to witness the entry of a new production house, which aims to give good content to the audience.
Well, Prakhar Nisha, an investment banker and CA by profession, is eyeing towards the entertainment industry. Nisha, who wanted to be an actor, is working towards his production house, Cinematic India Entertainment. He is bringing his new show tentatively titled Menka under the same banner for which, his team has recommended Pranav Misshra and Jyoti Sharma.
For his debut show, Nisha has got on board a young and talented team, all of whom known for being 'self-made'. Ask him what made him foray into the TV space and Nisha shares, "I'm into the investing profession. Plus, TV industry is a secured business. Only 10% people suffer loss. Plus, this is a platform where you can stay connected with everyday. It's a secure investment and the creative part of the show making is interesting."
The production house has roped in Mahesh Poojari to don the hat of the creative producer. Talking about joining hands with the production house, Mahesh says, "I was working in Aisi Deewangi, as an associate creative producer. He (Prakhar) got me on board as a creative producer. People don't know what cinema is. The whole idea is to make sure that we give good and cinematic art form."
For the upcoming show, they have apparently confirmed Roadies fame Mandeep Gurjar. This will be his debut on Indian daily soap scenario.
Mandeep said, "There's no one to guide you properly. I struggled a lot but couldn't do much due to lack of guidance. That's when Roadies happened. I had to work hard on my acting skills, dancing, diction and everything. I had to wait a lot before bagging this show."
Menka will soon go on floors once the channel commissions the show.