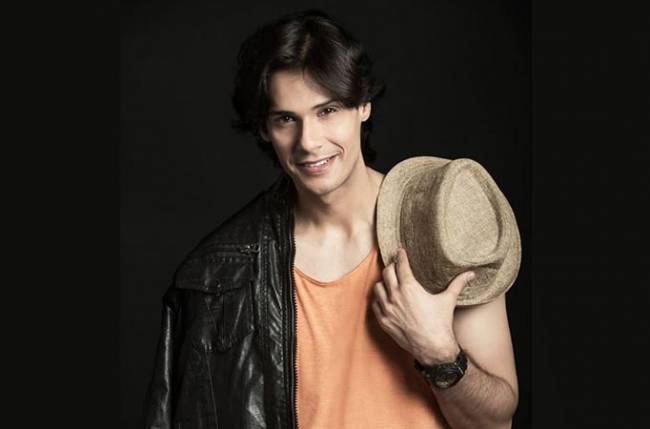 MUMBAI: Actor Nikhil Khurana, who plays the role of Pancham in Sanjay and Binaifer Kohli's Jijaji Chhat Per Hain, says that he has been getting a great response for the show. The actor adds that his fans often write him messages complimenting his work.
"I am getting a great response for Pancham and everyone is liking it. I get a lot of compliments on Instagram and fans keep visiting our set. It's amazing to get this feedback," says Nikhil.
The show recently completed 100 episodes and Nihil couldn't be happier. "The show has completed 100 episodes, I am really happy. We have an amazing cast and crew, everyone is working really hard and it's an amazing feeling that we have completed 100 episodes. Nowadays it's really tough to survive in the entertainment industry but we are happy that we have come this far. I think we are growing and getting better day by day," he says.
(PHOTOS: In pics: SAB TV's Jijaji Chhat Par Hai complete 100 episodes)
The actor adds that the creative team behind the show is the secret to its success. "The team behind the show is amazing. I think the most interesting part of this show is the director and the writer, the best Jodi ever. The way they jam and write the stories is incredible. They come up with such amazing content," he says.
In fact, Nikhil loves shooting with the entire team. "Every day is interesting for us on the set. We keep playing pranks on each other and the environment on the set is fun," he says, adding, "It's incredible to be working with like-minded people. I am able to be myself," he says.
He loves working with Sanjay and Binaifer as well. "Binaifer Kohli and Sanjay Kohli are a cool duo. They treat everyone very nicely. Their work is very organised and disciplined. I have worked with other production houses but this production house is one of the best," he says.
(Also Read: Jijaji wins an air cooler in Sony SAB's Jijaji Chhat Per Hain)
Nikhil loves doing comedy on screen and says that once you get a hang of it, it is not tough. "For me, it's just sticking to the character. I think more than difficult, it's finally finding your mojo while playing a role. My character is evolving and getting better day by day, which makes me so happy," he says.
Ask him who his favourite comedians are, and he says, "There are a lot of comedians who are great actors too like Paresh Rawal, Om Puri Ji, Akshay Kumar, Shah Rukh Khan. These are my favourite."