All hopes lost, Vandana goes 'beyhadh'.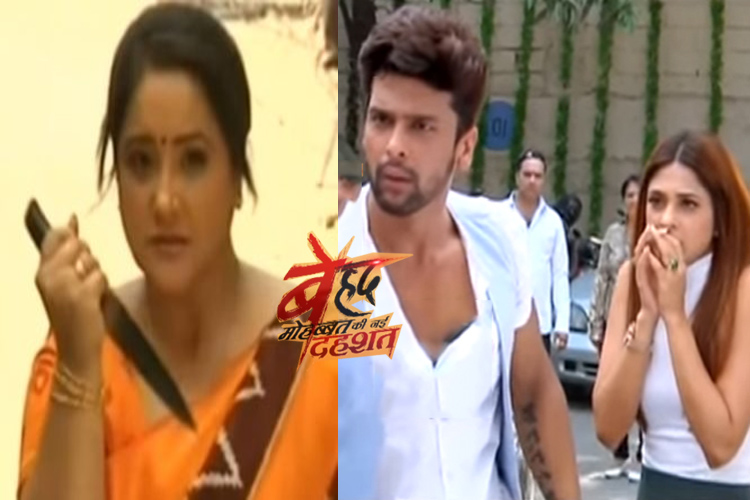 The courtroom drama in 'Beyhadh' recently saw its verdict as Ayan (Sumit Bharadwaj) is now sentenced to jail and Maya (Jennifer Winget) has won the case.
Arjun (Kushal Tandon) is once again in Maya's favour and against his family thinking that Ayan is indeed the culprit for now. Amidst all this, if there is one person who has been affected the most then that is Vandana (Swati Shah).
Being a mother, she is devastated that one son is not supporting her while the other son has been sentenced to jail. A helpless, frustrated and desperate Vandana will now decide to go 'beyhadh' herself.
In the upcoming track, it will be shown that Vandana will take a knife and attack Maya, trying to KILL her.
Yes! That' right. She would vent out her anger by attacking Maya but fortunately, Arjun will reach on time and block her. He will stop Vandana from attacking Maya and will try to get her back to senses, explaining to her that what she is doing is stupid.
After repeated attempts, Vandana will finally give up and then start pleading to Maya and Arjun to get Ayan out of the jail.
Getting no response, Vandana would start walking away from them and just when she would be a few feet away, she will feel dizzy and will lose her balance. Arjun will get worried watching her about to fall and will rush to catch her.
And of course, watching all this, Maya will get furious about Arjun's concern towards his mother.
Parallely, Arjun will already start having flashes about Ayan being innocent watching Maya's behaviour.
Are you excited about this upcoming track? Leave in your comments below