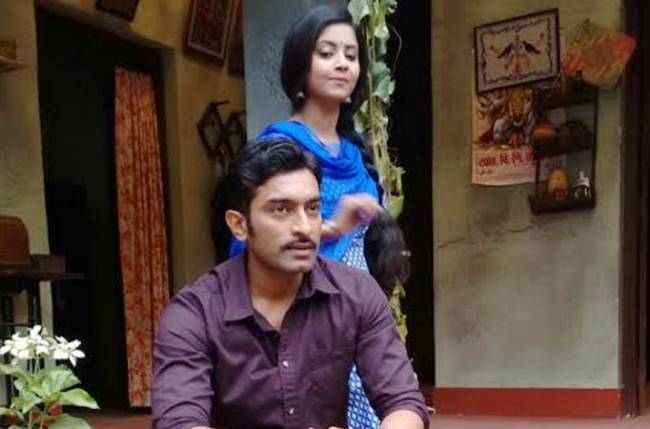 Loyal audience of Zee Bangla must be aware that the channel is launching a new soap titled Rangiye Diye Jao.
Now you must be eager to know more about it. Isn't? So read on as we bring to you more details about the upcoming soap.
Well, set in the present era, it's a romantic comedy with a feel of patriotism.
Chayabani Balaji Entertainment is producing the show.
Ten episodes have already been shot and they have been directed by none other than veteran film director Haranath Chakraborty. Later, Lakkhan Ghosh will take the serial ahead.
The makers have roped in Jeetu Kamal and Tumpa Ghosh, who were previously seen in Raage Anuraage, to play the male and female lead roles respectively.
Senior actors like Phalguni Chatterjee, Chumki Choudhury and Chaitali Dasgupta will be seen in pivotal roles here.
So, what the story is all about, we asked. Sandip Choudhury, creative director plus story and screenplay writer said, "It will narrate the journey of a boy named Bablu (played by Jeetu) who lost his parents in a mine blast. He grows up in a village with an aim of joining army. Since he lost his parents in a blast, he wants to be in the army and fight against the extremists. If needed, he is even ready to sacrifice his own life for his country. That's his ideology."
"On the other hand is a girl named Shiuli (played by Tumpa), whose grandfather is Panchayat of the village. An honest man, he always seeks truth and believes in the right actions. Once in a competition, Shiuli defeats Bablu by a trick. When her grandfather comes to know about this, instead of slapping her hard, decides to teach her a lesson which she will remember for her whole life. He asks her to live at Bablu's home for two days and do all the chores. An upset Shiuli obeys her grandfather's decision. They both indulge in some dushtu-mishti fights which slowly transforms into love. However, when things start falling into place, Bablu has to leave for the Army. Now whether he will choose his love or country is for the viewers to find out once the story goes on air."
Choudhury also informed that the story has been inspired by a Marathi serial and the shoot has already taken place at different parts.
"It's an outdoor based show and we have already shot at places like Sundarbans, Nepalgunge, Nalban 2 and Baruipur. There is a fight sequence in the beginning of the story which has been shot in Sundarbans. Unlike many other serials where makeup plays an integral role, artists here will be seen in their natural look, sans makeup," he said.
So, gear up for the soap!
Replacing Radha, Rangiye Diye Jao will start from 11 December airing every Monday to Friday at 10:30 pm.