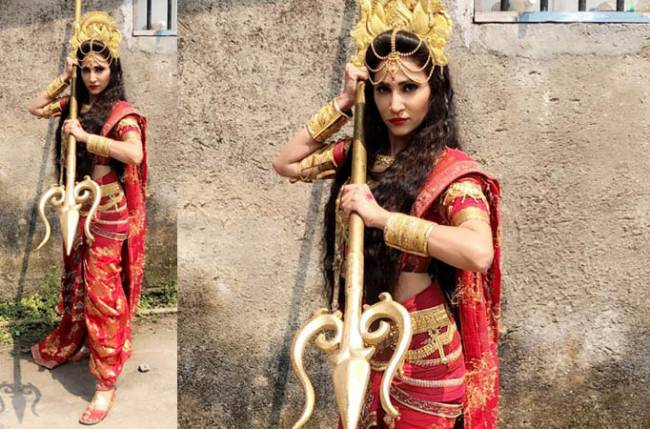 MUMBAI: The beautiful Rishina Kandhari is reentering SAB TV's Tenali Rama (Contiloe Pictures). Earlier, the actress played the character of Goddess Laxmi, and this time, she is returning to the show to play nine different avatars of Durga.
As the auspicious festival of Navratri has begun today, the makers are rolling out a special track where Durga Maa will help and guide Tenali (Krishna Bharadwaj).
On joining the show again, Rishina told us, 'I am happy that God has chosen me to play the different avatars of Maa Durga this Navratri. Such kind of work always excites me and challenges you as an actor. All the avatars will have different looks, costumes, and jewellery. Since I believe in the power of Devi, I am blessed to play the role of a Goddess. I am excited to play Kalratri, as my entire body will be painted blue. Viewers will see me playing Goddess Shailaputri, Branhcharini, Chandrakaanta, Kushmunda, Skandmata, Katyaini, Kalratri, MahaGauri, and Siddhratri.'
Keep up the good work, Rishina!