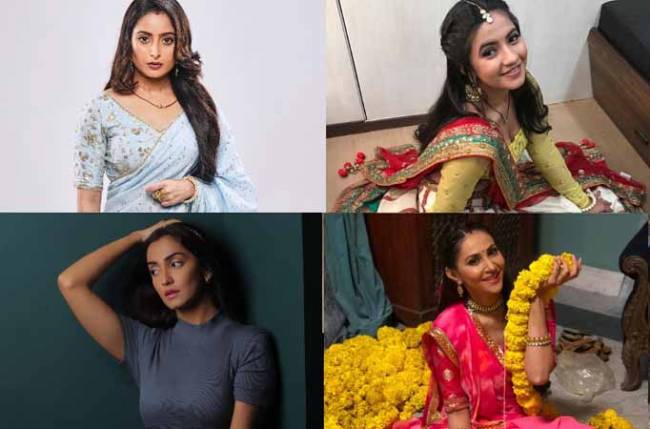 India is a country of different flavours and cuisines. And our festivals are incomplete without some special food items, like gujiya during Diwali, malpua during Holi, etc. Even during Navratri, while there are some specific delicacies made in every household, there are some special falahaar foods that one can enjoy even when they are fasting. So here are some celebs sharing their favourite Navratri food and also their favourite childhood Navratri delicacy. Read on:
Meera Deosthale: I don't fast for all nine days, just one day, but I have been doing it since I was a kid. During the fast we make Aloo ki Sabji, and a dish from Bhakhar ka Atta. When I was Vadodara, during Navratri we used to go for garba and there we used to have Papdi No Lot, it's steamed Papad ka Atta that they serve with masala, and also vada pav. This was our daily ritual. My mom makes Navratri food and she makes Gujarati snacks too, because soon after this we will have Diwali. So she makes Mathia, Bhakarwadi, and Gujiya.
Srishti Jain: I am a vegetarian. I don't fast but I do pray and by choice wear different coloured clothes on all nine days of Navratri. I like Sabudana Khichdi, Falahari Chivda, and Sabudana Papad and nuts. The festive atmosphere perks up my spirit and I like to dress well too.
Rishina Kandhari: I love Navratri food. I make khatti-meethi Watermelon Kadhi, Sabudana Vadas and Khichdi, and raw papaya and pineapple raita the most. I also make Chana Puri and Halwa too. I remember as a child when my mother used to call other girls (kanjak) for Navratri puja, she used to make Halwa-Puri for them and even used to give them gifts. We used to play harna at the racecourse and used to visit temples early in the morning.
Aishwarya Sharma: My favourite Navratri food is Sabudana Khichdi. Though I like having it on other days as well, but it tastes completely different during this festival. Other than that, I also love Bengali Style Bhog Khichdi. Believe it or not, I feel if you make something especially for the festival, the taste changes. I also love to cook Kheer-Puri and Halwa during this time.