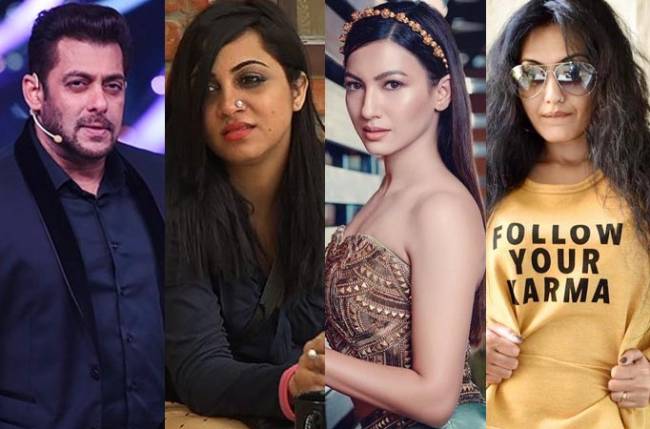 This week for sure was an emotional roller-coaster ride for the Colors' flagship reality series Bigg Boss inmates.
The housemates have indeed had emotionally choking moments when their family members had shown up inside the Bigg Boss mansion.
However, Bigg Boss again played a game where some could erupt their emotions while some had no other option left but to just shed tears.
Amidst all of this tear laden drama, there was a particular moment that stood out in the wrong way! It was Arshi Khan's attitude towards Shilpa Shinde's mother. Last night we reported about the same and we also speculated that Salman might take it up and reprimand Arshi in the same context. And guess what? It has indeed come to pass.
For the uninitiated, When Arshi's father came inside the Bigg Boss mansion and was busy greeting every inmate, he mistook Shilpa Shinde for Hina Khan and addressed her as Hina to which Shilpa made a poker face! This action didn't go down well with Arshi and she made it a point to insult Shilpa's mother when she came in. The housemates thought, eventually she would not but Arshi was the last one to budge.
She insulted Shilpa's mother by not greeting her when everyone else did. And what's more, in front of her mother, she told Shilpa, "ab to chup ho jaa waahiyaat aurat" (now that your mother is here, you should just shut up henceforth)
What is surprising is Arshi even slammed Salman Khan for siding with Shilpa. However, all of this surely didn't go down well with host Salman Khan and in the latest promo he is seen lashing out at Arshi for her comments and her disrespectful attitude towards Shilpa's mother. On the other hand did she react to Arshi's allegation of favouring Shilpa? Well, that will only be seen during the Weekend Ka Vaar episode.