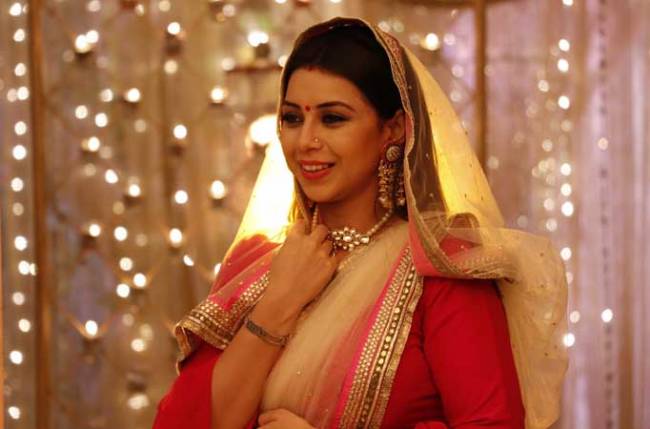 MUMBAI: Entertaining the audience on a week-on-week basis with its intriguing storyline and interesting plot, Zee TV's Guddan… Tumse Na Ho Paega has been grabbing attention and winning the hearts of the people throughout. Though the story is progressing, but it seems all is not well in Sehrish's life, recently while shooting for a particular sequence the actress injured her back terribly.
In the upcoming episodes viewers will witness Durga(Shweta Mahadik) getting stuck in a room full of and the entire family will be seen running helter-skelter in order to save her. As the storyline progresses, Laxmi (Sehrish Ali) will be the first one who will run towards the room and will call all the family members to save her. While shooting, for this sequence the actress, she slipped on the floor because of water and injured her back, elbow and sprained her leg. The shooting was stalled due to this mishap and everyone gathered around to help her out and immediately called a doctor. The actress was advised bed rest, but being an utter professional despite the injury, Sehrish came on the floor and continued shooting after some time.
Talking about this incident Sehrish said, "It was almost pack up time and we were giving our last shot of the day, in a hurry to finish work I rushed to finish my shot and slipped on my back. It was definitely very painful, but I really thank my team for the care and concern as the doctor was called on set immediately. I thought for a moment, that I will not be able to get up but I'm fine now. That point of time, I was only worried about my work and nothing else. Hence, I decided to complete my last shot and leave. I real feel blessed to be working with such an amazing and supportive team.
We wish you a speedy recovery Sehrish!