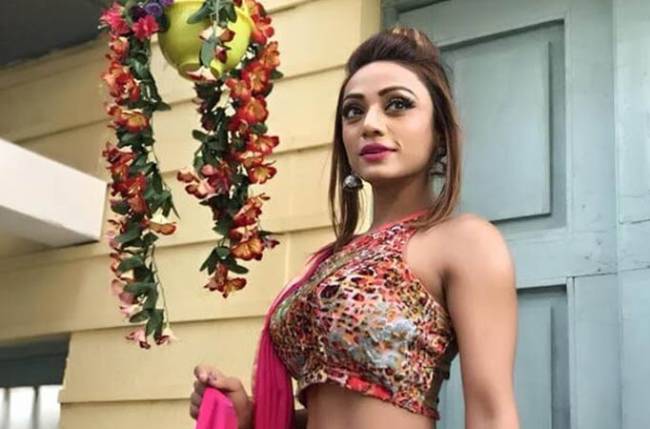 MUMBAI: Actress Soni Singh, who has been a part of multiple shows, says that each and every project has added to her career. The actor adds that she is still remembered for some of her initial shows. 'The prominent shows that I have been part of were Saraswatichandra, which was produced by Sanjay Leela Bhansali; Bigg Boss and . I was also part of Ghar Ki Laxmi Betiyaan. These are the shows from which my fans recognize me. They still remember me for my roles; that means I have done something good,' she says.
Soni has been part of both negative and positive roles in her career. Talking about it, she says, 'I've done both the roles. I started my career in a negative role, for which I have had a really hard time, because making those negative faces was really hard for me. I used to follow my seniors like Sudha Chandran and characters like Komolika. I used to see all those actresses who used to play negative roles on in TV especially and I would follow them. I used to not exactly copy them, but I would take ideas. Doing positive roles is very easy, as you just have to say 2 to 3 lines with a cute face," she says.
She adds, 'But in my career, even positive roles were challenging. In my show Shakira, it was not just a positive role. I was playing a girl with a split personality. It was a very different kind of role that I got to play. The amount of drama I had in my negative roles, the same amount of drama I had in my positive roles as well. But negative roles have been slightly more challenging for me because suddenly from a happy mood you have to show anger and get into that negative role.'
The actor is currently part of Sitara. 'I have done a cameo as a vish kanya in a show called Jhansi Ki Rani, but the kind of vish kanya I am playing in Sitara is different. They have given a Western touch to an Indian avatar in the story. That is why I am liking it. Actually, I had planned not to take up any TV shows. I was thinking of doing a web series. But then, when I heard this story, I felt like this is nice and it's quite different, which is why I decided to take it up,' she says.
However, the actor does not relate to her character. 'I have never related to any of my characters. There has been no character who has related to Soni Singh's personality. It would only happen if there will be any show related to dance or maybe if I do Jhalak Dikhla Jaa,' she says.
Since she has been playing negative roles, Soni agrees that she has been typecast. 'I really face this problem a lot. If I go for an audition, the production people especially call me and say that I am very good at doing a negative role. But I'm good in negative because I'm a good actor. That means I can even do positive roles.'
'A good actor can do anything. They especially typecast you in television and it really feels bad. We are actors. We can do anything. We can do comedy. We can do positive roles too, and yes, we can do negative in a different shade as well. I want this thinking to change. I was surprised when I got Naamkaran, in which I was doing a positive role and people did accept me. So I just hope that their thinking changes and they do not typecast actors,' she says.
Talking about the kind of roles she wants to do, Soni says, 'I always want to play challenging roles. I really want to surprise myself. I never spoke Bhojpuri, but when I was doing Pratigya, I was not told initially that I would have to speak in Bhojpuri. That's why I took it up. Now I have become a pro in this language. I always want to play different characters, which is not possible on TV somehow so that's why I am looking for a web series or movies. I really want to play a dope character, a gangster girl who has guns with her.'