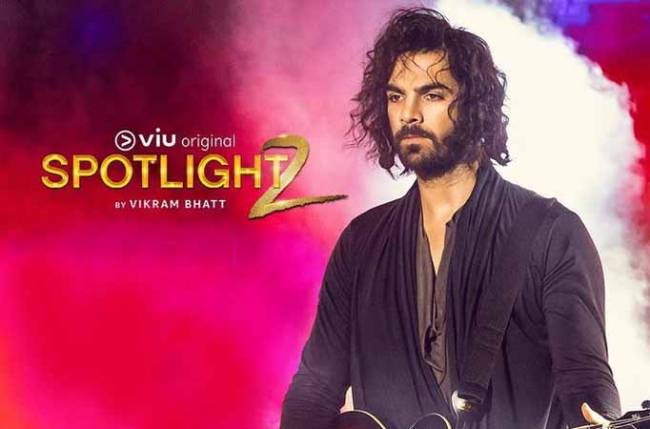 Mumbai, February 2, 2018: Actor Karan V Grover who is playing a rock star in the new digital series titled "Spotlight 2", written and produced by Vikram Bhatt, says this show has given a chance to change his "good boy" image.
The story of the show revolves around the singer, Vicky, who goes through very emotional highs and lows in his journey as a musician.
Asked about what made him choose the show, Karan shared, "This web series has given me a chance to change my image as an actor. So far I have never played a guy who has so much emotional ups and downs through the whole show."
"He is a musician who reaches the pinnacle of success and then falls down to a level from where he becomes life threat for himself, under the influence of drugs."
According to him, there are some moments where Karan felt quite scared to depict the destructive nature of his character.
"Since there are no similarities the character has with me as an individual, there are some points of the shooting I felt really scared of him. I mean Vicky does drugs, smoke cigarettes, takes his achievements, people and his loved ones for granted and has every bad habit. So, yes, I had no hangover of Vicky but thinking about the existence of such a character scared me," he added.
Since he is playing a character that has many grey shades and does much wrong, Karan, when asked how he convinced himself to play it, said: "Well, I take all my opinion and throw them out of the window when I am playing a character. My individual opinion does not come in between; on set, I am following the vision of the director."
Starting his career with TV show "Saarrthi", he appeared in several daily soaps like "Woh Rehne Waali Mehlon Ki", "Punar Vivah – Ek Nayi Umeed" among many others. In fact, he bagged Kalakar Awards in Best Actor category for "Punar Vivah."
Though he acted in only one film "Wedding Pullav" in 2015, Karan, when asked if he wants to explore Bollywood some more, said: "I have worked in television for 10 years. So for me, TV and web are my primary interest and getting a film is a matter of opportunity. If it comes my way, I will explore. Meanwhile, I will be doing TV and digital shows. I am happy with it."
What do you thing of Karan V Grover?
Produced and written by Bhatt and directed by Suhail Tatari, "Spotlight 2" featuring him and Aditi Arya is on digital platform Viu.