And, it's different this time.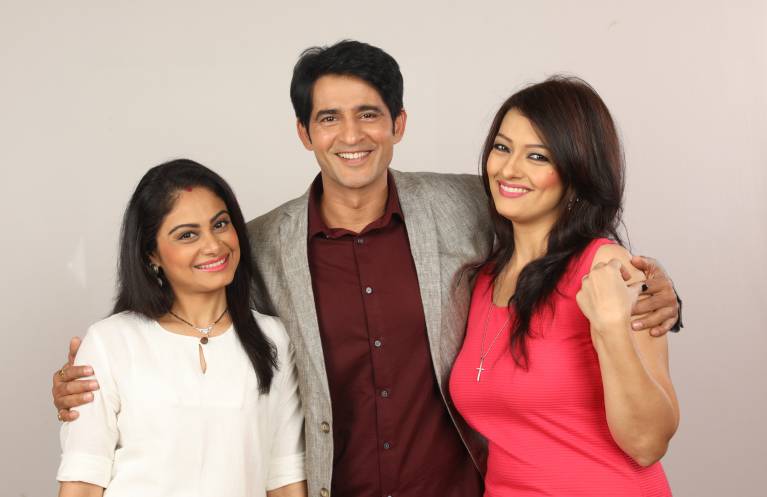 A TV star and an extremely talented actor in his own right, Hiten Tejwani is all set to perform on stage and it's for a play this time. The actor is starring in a comedy play titled 'I Love You Two'.
When approached, Hiten confirmed the development and said, "Yes I'm playing Kishen in the play I Love you Two. The reason I chose to do this play is because I love comedy and this one is hilarious. It is an out and out comedy about a happy-go-lucky guy-next-door except for the fact that he has two wives."
Hiten says that he will be returning to stage after a considerable amount of time. "I am back to theater after almost 17 years. For this play, I've been rehearsing for the past one month. My last play was an English comedy titled 'Oh no…Not again.' The actor, who has been a part of the show Gangaa says his track on the show is over which gives him a chance to concentrate on his play.
Hiten will be acting alongside Toral Rasputra in the play, and there's an interesting angle to their on-screen life. He says, "I'm working again with Toral, and it's always lovely working with her. In Balika Vadhu, my character was supposed to get married to her. And in this play, we are already married!"
A versatile actor, Hiten laid bare the method with which he approaches his characters. He reveals, "I always try to get into the background of the character. If not, I make up his background and try to play the character accordingly. I try to use my imagination and observation as well."
Pointing out the difference between acting on stage and acting in front of the camera, he says, "Plays are live. We have the reactions right then and there. Also, there are no retakes, so it's a wonderful exercise for an actor. In Movies and TV, you can do a retake. Also, in movies, once you play a character, you are that character for or till the time your role ends or movies ends. Even on TV, you live that character till the show is on or your track is over. But with theater, you can add something or you improve your character with each show that you do."
Now that's an advice young actors could definitely keep in mind! We hope you have a hilarious time doing the play, Hiten!