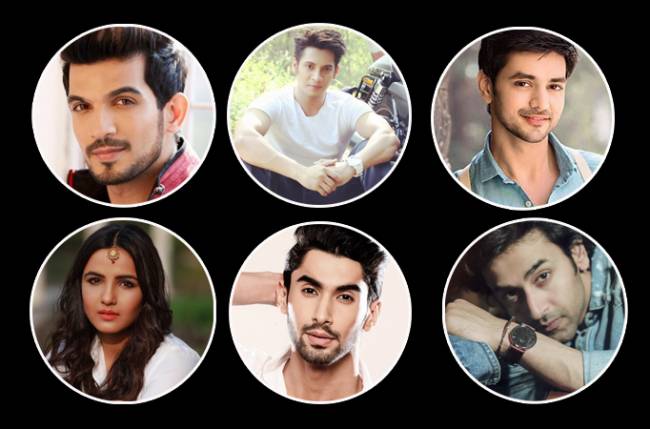 MUMBAI: Monsoons are an integral part of Mumbai. Every year, Mumbai faces severe rains that cause substantial damage to not only property but also lives.
Yet again, the monsoons of 2018 have hit us hard. It just doesn't seem like the government is doing much to ensure our safety. A red alert for high tides has been issued, but we face another major problem: bad road conditions and potholes.
Recently, a family of three lost their lives due to the bad road conditions and rains. Television celebs, who are reaching their shoots despite the weather, urge the government to make Mumbai pothole free.
Take a look at what they have to say!
Arjun Bijlani: While heading for his Dance Deewane shoot, Arjun, who was stuck in traffic, posted a plea on Instagram urging the BMC to repair the road conditions. He requested Mumbaikars to travel safe during the monsoons.
Shakti Arora: It's very difficult to commute during the monsoons ins Mumbai, as the roads are filled with potholes and BMC is doing nothing to improve the condition. Authorities construct roads, but their life is merely 2 years, as the quality of products used is poor as compared to that of international roads, which are long lasting.
Well, our shoots are getting affected due to rains and pothole issues. I have to check Google Maps daily to see where I shall get less traffic before leaving for my shoots. Despite this, I end up getting stuck in traffic.
Shashank Vyas: Driving in rainy weather is dangerous. A pothole or a bump on the road is covered by water and you end either missing them or noticing when you are very near them. I wish we had helicopters to travel during monsoons.
Jasmin Bhasin: Dug-up roads and metro work have taken a toll on every person's life. From Malad to Andheri, one used to reach in 20 minutes. Now, we don't even reach in an hour. A driver is a must in the monsoons.
Laksh Lalwani: Luckily, I am in Umergaon, so I am not facing the pothole and bad roads issue, but my friends keep telling me that travelling is a pain due to the heavy rainfall in Mumbai.
Ekroop Bedi: Mumbai rains are just too much, as there is a lot of water logging everywhere. I wish the BMC could sharpen themselves and prepare for the monsoons. That would save us from the trouble of potholes and long hours in traffic jams.
Pranitaa Pandit: I love driving, but it becomes a problem, as traffic jams are the order of the day anywhere and everywhere. Reading about the deaths due to bad roads and potholes is unnerving. It's a now-or-never situation for the municipality and government.
Mohammad Nazim: Potholes and water logging are a nightmare in this city. Every year, we are promised that changes will be done, but we face the same problem every year. And if a person dies because of this, it is a shame.
Ayyaz Ahmed: It's very sad to hear about the death of the lady and it's sadder that the situation could have been avoided if the municipality would have taken extra care on maintaining the drainage system and better roads could have been built. Traveling on roads in Mumbai has become as dangerous as driving on a steep valley these days.