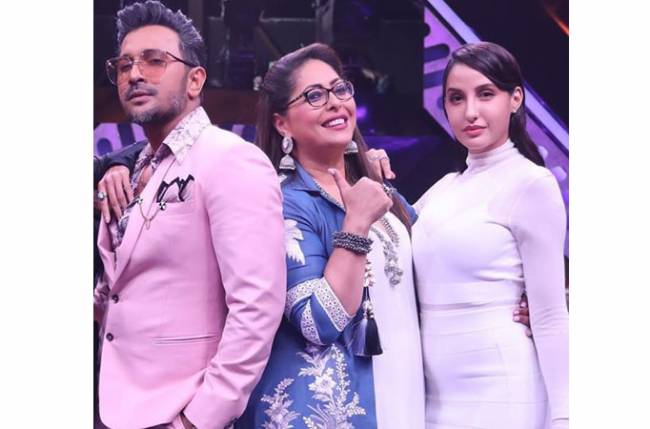 Sony TV's dance reality show India's Best Dancer is one of the best dance reality shows and is doing extremely well for itself on the TRP charts.
Every contestant on the show is extremely talented. From Bollywood dance, contemporary, and hip–hop to lyrical, breaking, and Indian classical, every form of dance can be seen on the show.
Judges Geeta Kapur, Terence Lewis, and Malaika Arora are pretty strict with the contestants.
A few weeks ago, Malaika tested covid positive, and Nora replaced her as a judge temporarily.
As we all know, since Nora joined the show, Bharti and Harsh have been teasing Nora and Terence for fun.
Nora had left the show once Malaika had come back all cured, but once again she was called back on public demand.
We came across the video where Geeta Kapoor catches Nora and Terence's feelings for each other.
In the video, Nora enters the show and the excitement on Terence's face is priceless. He runs towards her and begins to dance.
Geeta then asks Nora what has she done to Terence to which Nora looked at Terence and said that she missed everyone, Geeta jumps in and says stop looking at him and telling him that you miss us all.
Nora blushes and doesn't know how to react, where Terence comes in and asks her if she missed him to which she replied that she did miss him.
Well, the video will entertain you and the chemistry between Terence and Nora shouldn't be missed.
There is no doubt that the duo makes an amazing pair. What do Do you think?
For more news and updates of your favourite television and Bollywood shows, stay tuned.