But… the path of love for Karan and Naina will not be easy.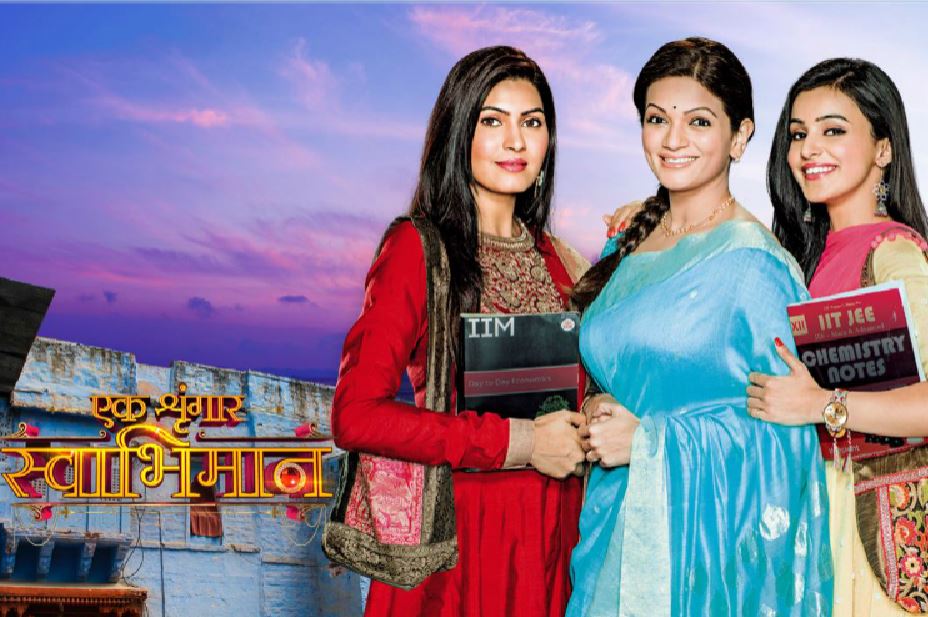 Colors' Ek Shringaar Swabhimaan will soon showcase happy times for one of their lead couples, Karan (Samridh Bawa) and Naina (Ankita Sharma). During the Hariyali Teej celebrations at the Chauhan house, Nand Kishore challenges Naina to cure Karan's hand allergy within 15 days and to boost his confidence, else she would have to relinquish all her rights as Karan's wife and Chauhan family's daughter-in-law.
But Naina not only cures Karan of his allergy, but also gets him to perform with Nirmala at a contest, which gets Karan his confidence back.
As Nandkishore had declared that Naina will be staying with Karan till he is cured, as his nurse and not his wife, Dadaji gets happy and hence, announces Karan and Naina's remarriage.
But this remarriage will not prove to be an easy task for Karan and Naina, as Sandhya will bring in Saawri (Gulki Joshi), her friend Pushpa's daughter, who has entered the Chauhan house, with one aim- to get married to Karan.
Pushpa is Sandhya and Nirmala's friend and has hidden a secret for them, due to which Pushpa's daughter Saawri has not yet gotten married. And now, Pushpa is blackmailing Sandhya to get Saawri married to Karan.
Saawri too, eventually, will turn into Karan's obsessive lover.
How will Naina tackle this new problem?