#Ishqbaaaz200: The show came with a bang and has sustained in absolute style.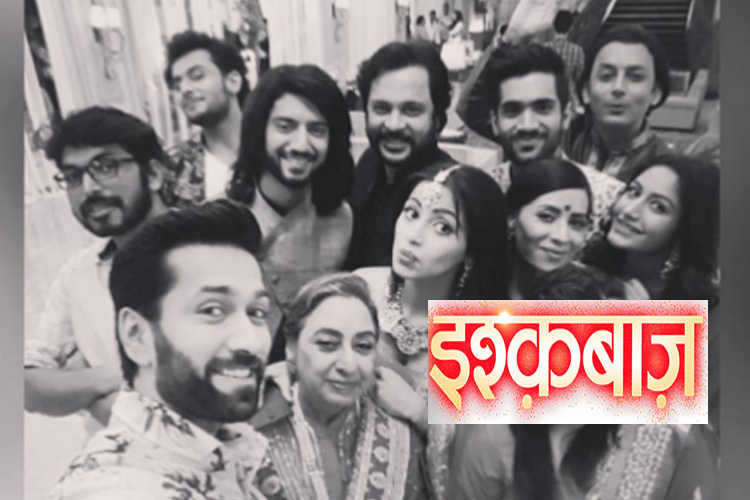 Back in June 2016, we were introduced to a show whose look and feel was anomalistic to many others. Showcasing richness, opulent setting and three brothers with absolutely different personalities, 'Ishqbaaaz' entered our lives with a bang.
And today, we stand at 7 months and 200 episodes later, and the show continues to be a phenomenon, from being an underdog when it comes to ratings. Becoming the first show in Indian TV history to get a spin-off, 'Ishqbaaaz' has done much more than this and has set several benchmarks for other Indian TV shows to get inspired from.
We list down the 5 Reasons why 'Ishqbaaaz' brought in a fresh breath of air and set a benchmark in absolute style –
Grandeur setting and Opulent Scale
'Ishqbaaaz' broke one of the most cliched and obvious norms that only mythological or historical shows can be opulent in their presentation as soon as it was launched. From presenting a setting which is not only grand and appears equally rich, mammoth and sophisticated to having an opulent scale which promises an absolute visual treat every time you see the show.
Lavish fashion and Extravagant jewelry
While we are talking about the grand sets, how can we forget about the visual spectacle we witness when it comes to the actors on-screen. From rich and lavish clothing which is already in trend to setting new trends with the extravagant and alluring jewelry, the characters are made to look a dream on-screen and the special efforts taken by the team on this aspect is clearly visible.
Presenting 'bromance' as the Central Plot
The show's name is 'Ishqbaaaz' and the current central plot revolves around Shivaay (Nakuul Mehta) and Anika's (Surbhi Chandna) twisted love story. However, the actual crux and the flavor of the show, since day one, continues to be the bromance portrayed on-screen. Three brothers, Shivaay, Omkara (Kunal Kulbhushan Jaisingh) and Rudra (Leenesh Mattoo), who are divided by personalities, are united by their love towards each other. Several plots and schemes come and go but their love for each other is unparalleled.
Unconventional Way of presentation and direction
The question that arose in several minds back when the show was launched was that what is that 'different' factor that will make this show a success. Apart from the factors mentioned above, the true test of a show comes when it is on-air and the way it is presented; that is another factor which this show has managed to ace. The format it follows for depicting high drama point as soon as the show goes on-air to tease you and then comes up with 'Kuch Samay Pehle' (A while ago), which is novel, and instantly grabs your attention.
First show in Indian TV history to have its own Spin-Off
The biggest revolution that 'Ishqbaaaz' has practiced it to become the first show in Indian TV history to have its own spin-off. A concept practiced by the west predominantly, India finally adapted this and which show would have been better to do so than for 'Ishqbaaaz?' To scatter the lives of the leading trio aptly and portray the tracks perfectly, 'Ishqbaaaz' has come up with a spin-off named 'Dil Bole Oberoi' which is all set to go on-air from the 13th February 2017.
200 episodes old, 'Ishqbaaaz' can only reach newer heights with the time passing by. And now, with 'Dil Bole Oberoi' all set to go on-air soon, it can be absolutely certain that the one hour of 'Ishqbaazi' will be a double treat.