The Bigg Boss winner has finally responded to the controversial saga..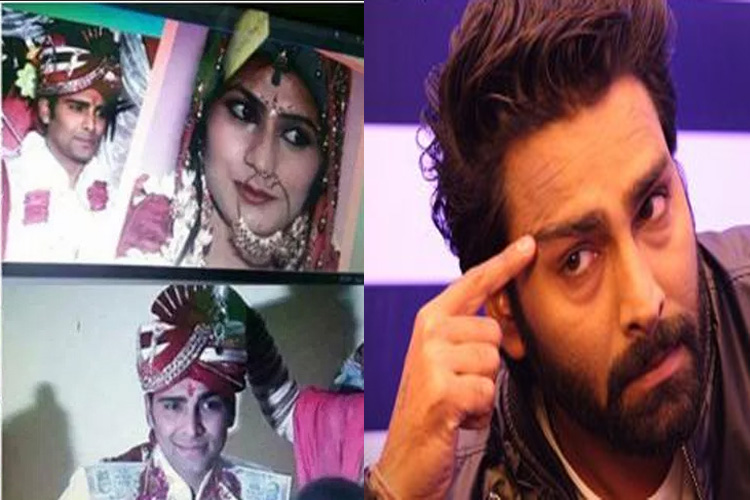 The past couple of days could not have been more eventful and dramatic for 'Bigg Boss Season 10' winner, Manveer Gurjar. The man was arguably the most deserving one to be the winner and went on to emerge as one.
However, not being a part of controversies during the show, the winner has been flooded with controversial issues after winning the show. From his apparent wedding pictures being leaked in the media to being the subject of abuse during his ride to home, it has not been pretty for Manveer.
Amidst all the speculations and assumptions, Manveer has FINALLY decided to speak up on the wedding rumors and has given his take.
According to a leading news daily, Manveer said that he is NOT married and that a thing like marriage cannot be hidden from anyone. He mentioned that he had been in the 'Bigg Boss' house since October and if there was any truth to it, then this issue would have risen long back. He also said that this has been done to invite cheap publicity.
In contrast to Manveer's take, his own uncle, Karan Singh Nagar mentioned that Manveer has indeed been married since three years and has a year-and-a-half old daughter, Aashi. He also said that Manveer did not hide this on the show, where he shared it with Nitibha, who was getting close to him. Even Lopamudra and Manu Punjabi were aware about it, according to him.
Another family member, Suresh, who is Manveer's brother-in-law, apparently said that the marriage was hidden for because if they did not hide it, so many girls would'nt have voted for him.
And finally, Manveer's brother, Sachin, denied the marriage saga and said that Manveer has the image of a humble and grounded person and has maintained that throughout the show. He also said that if he was married, why was that not claimed till now and has only occurred post him winning the show? He termed this to be cheap tricks for publicity.
On the fact that his own family members are making claims about Manveer being married, he said that he has no idea why they have said all this! Manveer himself will speak to them and know what did they exactly say and till then, all of this remains false.
Also, apart from this whole fiasco, when Manveer was asked about the marriage thing initially, he said-
It seems Manveer is suffering from the 'Kabhi Haan Kabhi Naa' syndrome. With so many viewpoints and totally contrasting takes to the issue, we wonder what is the actual truth!