Here's all the details you need to know.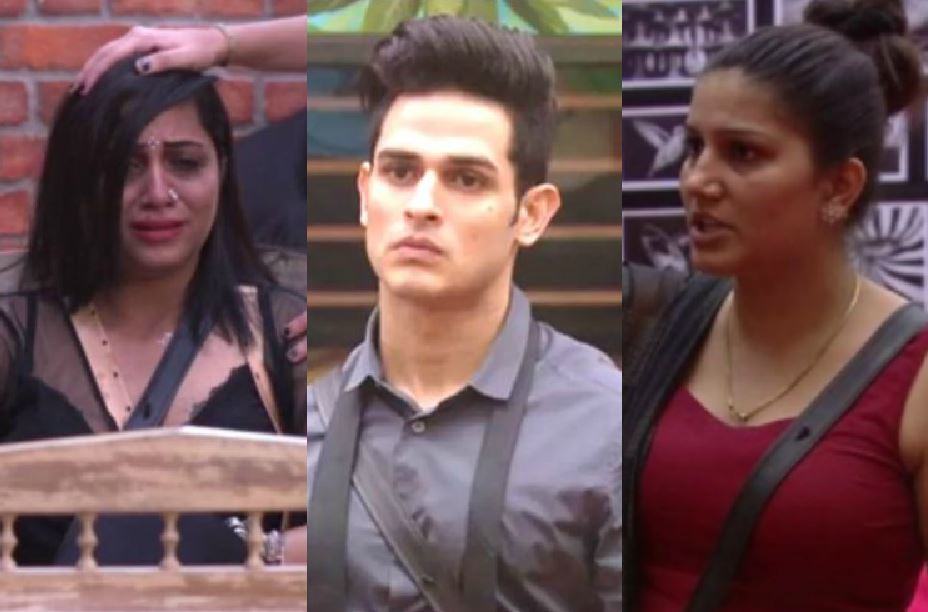 Priyank Sharma's re-entry into the Bigg Boss house seems to be creating a huge storm in more than one way. Even though Bigg Boss had given Priyank strict instructions to not mention anything that happened in the Bigg Boss house, looks like Priyank did not take the hint.
In yesterday's episode, when Arshi and Sapna were fighting, Priyank asked Sapna to say the words Pune and Goa (referring to Arshi's old police case), to rile up Arshi. And this move backfired against both Priyank and Sapna as an F.I.R has been filed against them.
The contents of the F.I.R, as released by Arshi Khan's publicist Flynn Remedios is as follows –
"Filing FIR/criminal complaint against Bigg Boss 11 contestants, Priyank Sharma, Sapna Choudhary, Colors, Endemol, today under various IPC provisions concerning the dignity of a woman in legally privileged and protected cases. Colors and Endemol are accused/guilty of permitting telecast of legally privileged/protected and subjudice court matters including the right to prevent or avoid self-incrimination by accused or victim woman and using it for TRP and financial gain."
And Priyank Sharma finds himself violating yet another direct order from Bigg Boss. Only time will tell us what action will be taken against him this time.