No luck for Gaurav in the Kingdom Of Dreams!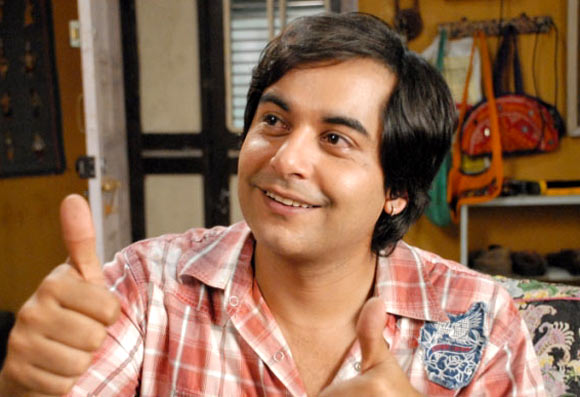 After a run-in with officials of Gurgaon-based live entertainment destination Kingdom of Dreams (KoD) over non-payment of dues, actor Gaurav Gera says he has realised that it's best if artists demand their payment before delivering the work.
Gaurav was roped in for KoD's special musical "Jhumroo", a tribute to Indian cinematic legend Kishore Kumar. Recently, Gaurav claimed that he hasn't been paid almost Rs 50 lakh for starring as the show's lead character Bhola, and that he has been after the show makers to compensate him for his work.
After his experience, he has a word of advice for other actors.
"I used to see a lot of actors who would say that they wouldn't do a show until they are paid, and then only they used to get money. This happens a lot in the TV industry that when the last schedule is taking place and the show is about to end, it is given that you take your payment.
"Now that would be my advice… Take the payment beforehand. I agree you look bad, but this (acting) is the only job an actor does," Gaurav told IANS over phone from Mumbai.
The actor, who had first found immense popularity as Nandu of "Jassi Jaisi Koi Nahin", is also upset by how allegations are being made against his professionalism.
"I am not one of those people who believe in disrupting. All I want is my money, finish it off… live and let live. I don't want anything to do with KoD. I don't want to think about it anymore," Gaurav said, adding how the experience has been nothing less than "mental torture".
The company behind KoD is The Great India Nautanki Company, which is a combined venture of Wizcraft International Entertainment Pvt Ltd, Apra Group of Companies and Raghbeer Group of Companies.
Gaurav, also known for his Shopkeeper and Chutki compilations, spoke out about his experience only after waiting for a long time. He said the people behind the show did not respond to his phone calls or messages barring just one in a span of two years.
"In two years, Gagan Sharma has replied to my messages just once, saying 'I am in the hospital'. I had no option… They treat me like sh*t which is surprising because I had given them a lot of my time," the 42-year-old said.
He is especially upset because back then when he was on board for "Jhumroo", he was so excited about it that he had told his acquaintances in the TV industry that he would give up the small screen, but not the musical.
"I rehearsed nine months for a show… I gave my lines, my own inputs and was creatively involved," he said and wondered why the producers have been questioning his dedication.
Gaurav will soon be seen in the upcoming season of dancing reality TV show "Jhalak Dikhhla Jaa".