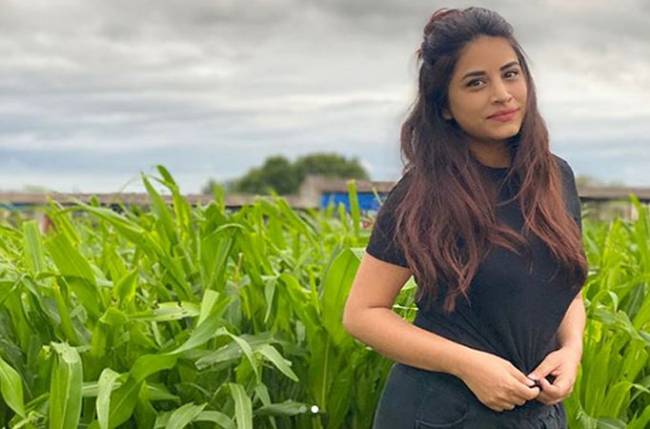 It is rather saddening that every other topic of conversation these days ends up being connected to race, class, and at times even nationality. The current Indo-Nepal tension is at its epitome and the political scenario of the same is full of tension which should be treated with sensitivity. However, some people just don't seem to understand that and continue to question and sling mud in one way or the other.
Actor Bhumika Gurung, who is best known for her role in Nimki Mukhiya was recently questioned by someone who asked her, 'Are you a Nepali?' and so on.
Further, Gurung reported these comments and shared an image (now deleted) where she wrote, "Thank you for the questions posted by some people about my nationality, pls see the facts below. 1. My grandfather served the Indian army in the 4th Gorkha rifles who fought the war against Pakistan in 1965 and 1971. 2. He had also won many medals. 3. My grandmother was the president of the mahila mandal of our village in Himachal Pradesh. Also, would like to highlight the fact that my grandfather was born in India. Hope you all got your answers. I love my India. Jai Hind, Jai Bharat."
Opening about it on length, Gurung said, "So, ever since the Prime Minister of Nepal, Mr. KP Sharma Oli had given a statement on Lord Ram and Ayodhya, I have been getting trolled on my social media… comments on my pictures and comments like I am a Nepali, Gorkhali and I should go back to my country and stuff like that. I have been getting such messages for a week now and was ignoring them. But then I thought it to be best if I give them an answer and cut it off completely."
For the uninitiated, Nepalese Prime Minister K.P. Sharma Oli created a political outrage after his statement claiming 'real' Ayodhya lies in Nepal, not in India and that Lord Ram was born in Thori in southern Nepal.
Through her post, Gurung wanted to shut the trolls reporting these comments saying, "My grandfather has been in the Army for most of his life. So all this questions of going back to the country is quite baseless. Sometimes it can hurt anyone's sentiments. My forefathers were of Indian nationality. It is kind of disappointing when you get such messages. It is a sad thing because logon ki mentality badalti nahi hai. Once in a while you can give back an answer. Also, when the coronavirus had hit India, not much has been spoken about it, but many of the North East people were attacked and were bullied. I received many such comments from my North East fans that they are being called 'Chinky' because of their small eye features. They were blamed for the spreading of the coronavirus and they should go back to China and Nepal. It is very disturbing. We need to stop such negativity when the world is trying to survive a pandemic."
She concluded expressing shock over the comments, "I never faced such obnoxious comments on social media. I don't how people started questioning my nationality."
Indeed, it is rather shocking to say the east.