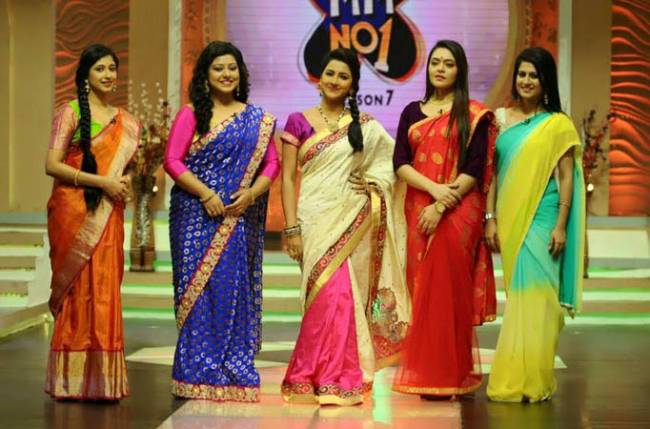 Time to smile as we bring a piece of good news for the loyal viewers of Zee Bangla's Didi No. 1!
Readers, can you guess who will be the guest participants in the forthcoming episode of the game show?
Well, they are TV actresses Nayana Bandyopadhyay, Amila Sadhukhan, Amandeep Sonkar and Deerghoi Paul.
We hear it's going to be an interesting episode where the TV beauties will be seen participating in various fun activities and also sharing various things about their lives.
So, gear up for the show.
Hosted by actress Rachana Banerjee, it will be aired today (29 May) at 5 pm.