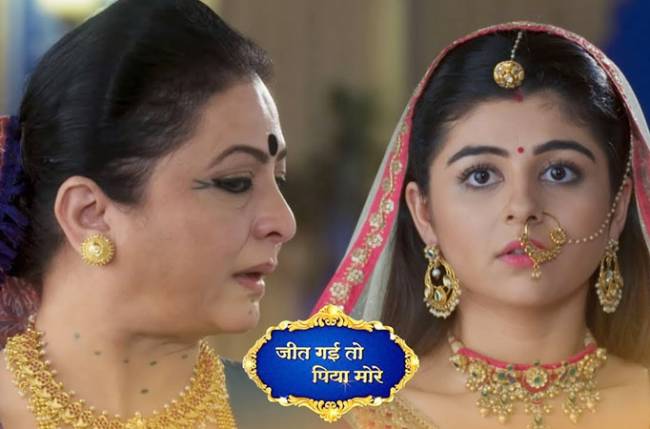 Mumbai: Zee TV show Jeet Gayi Toh Piya More (Jay Production) will soon bring to the small screen some high voltage drama where Devi (Yesha Rughani) will shoot Maa sa (Roopa Divatia)!
Yes.
It was only recently that Maa Sa tricked Adhiraj into believing that Devi and Virat were getting close post which he showed them the door. A source informs, "Adhiraj (Krip) will soon learn about Maa Sa and her antics. He will find out that it was Maa Sa who tried to manipulate situations to prove Devi infidel and that she even attempted to murder him."
A hot headed Adhiraj will himself instigate Devi to shoot Maa Sa suggesting to her that a life of sin ends in sorrow sooner or later.
Will Maa Sa die? What troubles await next in Devi and Adhiraj's life?