Here's what triggered Sanjeeda's sister-in-law to file a domestic violence case and go legal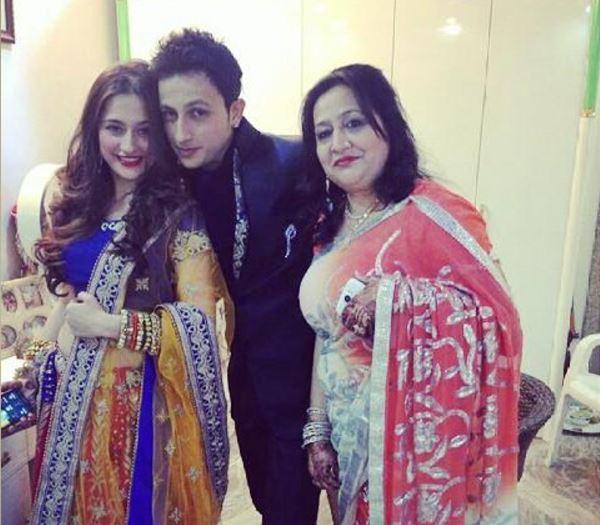 Looks like the month has started on a bad note for Love Ka Hai Intezaar actress Sanjeeda Shaikh, who has been accused of domestic violence along with her brother, Anas Abdul Rahim Shaikh and mother, Anisha Shaikh, by her bhabhi, Zakerabanu Zakir Hussain Bagban.
As per reports in a tabloid, Zakerabanu has alleged that the trio (her husband and Sanjeeda's brother, Anas, Sanjeeda and their mother Anisha) beat her up on May 27, when she was speaking to her father on the phone and they asked her to leave their Mumbai home. Zakerabanu also revealed that she did leave the home and flew down to Ahmedabad and was also admitted to the hospital. She then filed a case after getting discharged on May 29.
Zakerabanu's case has been filed under Section 125 of CrPC of the Family Court, wherein she has demanded maintenance. Zakera also revealed in her statement that Anas was involved in match-fixing, was an alcoholic and even a drug addict. She revealed that when she got married to Anas two years back, she was told that her husband was into the construction business and that he mostly stayed at home.
She revealed that she was staying with her parents in Ahmedabad since the past 3 months and that her in-laws had not made any attempts to reach her. She was quoted as saying that the Shaikh family had not responded to any of the three notices that Zakerabanu's family had filed against them.
However, the tabloid reports that Anas's lawyers have appeared before the Family Court in Ahmedabad and that they would soon file a reply.
The reports also mentioned that Sanjeeda was granted relief on August 30 and the actress' lawyer was quoted as saying, "The Hon'ble Court has passed an order in favour of my client by stating that the investigating agency should not take any coercive steps against her. In other words, the Hon'ble Court accepted our submission that the FIR is baseless, bad in jurisdiction and merely filed to harass my client."
The case seems to get more and more complicated by the day. We only hope the family resolves their issues soon.