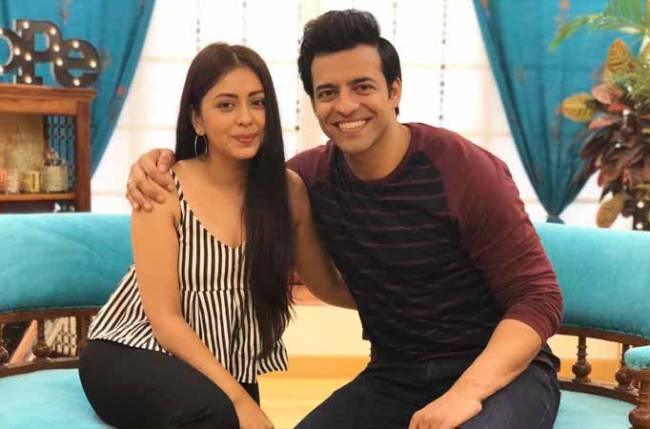 MUMBAI: Neha Sargam, who recently appeared on actor Himmanshoo Malhotra's talk show Share and Grow Spotlight, says that she had a great experience. The actor adds that she has known Himmanshoo for a while now and loves the equation she shares with him.
"I loved the fact that he considered me to be part of such a great initiative. I have always been fond of Himmanshoo and we had always had very nice and constructive conversations whenever we have got the chance. When he asked me to come on the talk show, I was very glad. We were planning to meet each other for a very long time but were just not getting the chance. Himmanshoo's talk show Share and Grow Spotlight helped us do that," she shares.
Talking about the response to the episode, she says, "It was very nice. People are actually looking forward to the interview. It looks very interesting and impressive. The conversation goes very deep."
Neha says that she met Himmanshoo seven years back and connected instantly with him. "It's been seven years since we know each other. We connected very quickly. I think I had gone for a look test with my mother and he was also there. From there on, I think we connected. He told my mom that I was very good at my work," she says.
Ask her what she loves about him, and she shares, "The best part about him is that he is very genuine. I think there are very few people on this earth who do not look for profit or loss in everything. He is one of them. He attracts genuine people as well. I have seen all the interviews that he has done on the show. He is such a vibrant person. I am very fond of Himmanshoo as a human being."