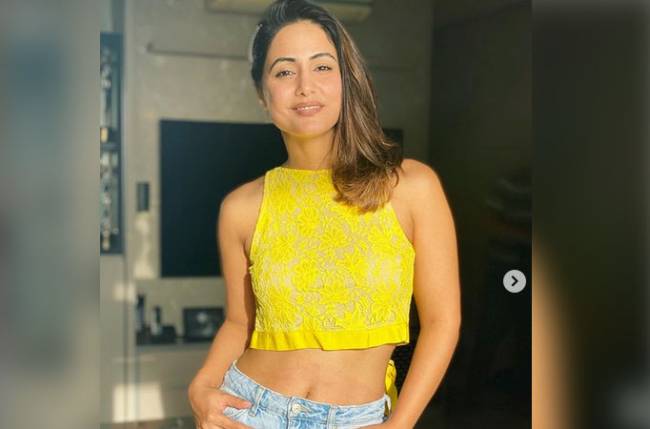 Two days ago, Hina Khan who clocked 8 million followers on her Instagram account, posted a long note thanking her fans for loving and supporting her for a year now. She posted a series of pictures posing with a cake to celebrate this day. This yummy looking cake had 'congrats' and '8M' mentioned on it, with Hina being on cloud nine and her expressions justifying it all. But did you know behind these cool pictures there is a fun story as well.
Hina today dropped a video on her YouTube channel, which saw her making her family rehearse what to sing as she cuts the cake to celebrate this day. While daddy suggests and gets it right too, they were supposed to say congratulations for 8 million followers on Insta, her mommy fumbles. Hina is seen getting her mother to rehearse these lines which is fun to watch. Finally, she cuts the cake with her family cheering and clapping, the fun continues with Hina further asking why they are all wearing shades.
Replying to her own question she is heard saying they are living the thug life and enjoying by the shores of Maldives in their imagination.