It is double trouble for the sisters Ishita and Mihika!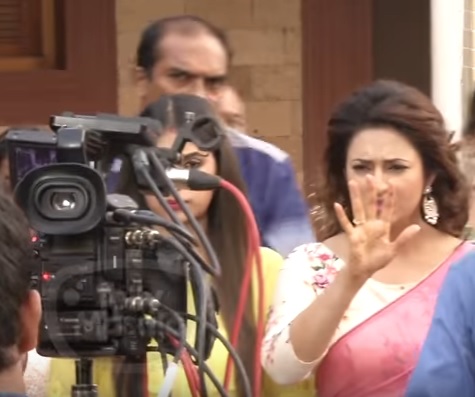 The fans of Yeh Hai Mohabbatein on Star Plus must be enjoying watching the cute knok-jhok and romance that is blooming once again in Ishita and Raman's life.
But this drama is soon going to come to a stand-still with the Diwali celebration in the show. The entire Bhalla family will soon gather to celebrate the festivity at Raman's office and Ruhi will be seen maintaining the atmosphere of the office festive by hiding the fact that Mihir stole money from Raman.
But in between all this drama, what will keep Raman desperate is Ishita's absence! The pooja will start off and Raman will be seen getting restless as he would wish not to lose out on Ishita once again.
Now, while we wonder what made Ishita go missing, it will be Shagun and Ashok who would have gotten her kidnapped.
But as we know, the protagonist of the show cannot go missing for long and hence, Ishita will be back but only to get into a bigger mess!
The track will bring forth an intense plotting done by Kunal to trap the two sisters – Ishita and Mihika! Kunal is involved with Ashok in all the plotting against Raman.
Kunal will soon ask Ishita to meet up at a coffee shop to hand over some intimate pictures of Mihika and Mihir but as soon as she reaches there, Kunal will have the cops in a civil dress, ready to take the woman into custody.
The entire drama will turn out to be devastating when the media will reach the spot and will question Ishita and Mihika about the wrong doings, which they never committed.
Keep reading this space for more updates!