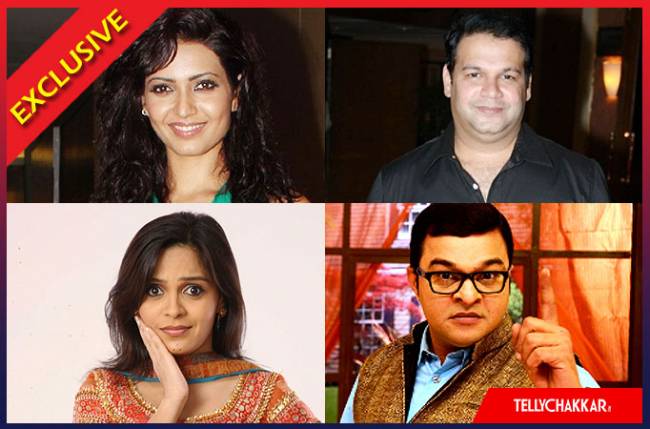 Shri Adhikari Brothers (SAB Group) is gearing up for a huge leap in the space of television content. The group will soon launch a flurry of channels, catering to diverse audience interest.
One such endeavour is Happii, a humour centric entertainment channel that promises to tickle your funny bones.
Now, sources have informed that BBC Worldwide India will bring the iconic comedy drama Shriman Shrimati back on TV.
The fun series that starred Rakesh Bedi, Reema Lagoo, Archana Puran Singh and Jatin Kanakia will once again bring smiles to viewers, this time in anew package.
Now coming t the cast, credible sources have shared with us that the team has finalised on some brilliant faces to play the parts.
Suresh Menon, Ami Trivedi, Karishma Tanna and Sameer Shah have been roped in to play the parts of Dilruba, Koki, Doll and Keshu respectively.
Shares a source, "The team is currently finalising on the final script and once the locations are fixed, they will start shooting from 15 December."
Doesn't it look like a casting coup of sorts?
When we buzzed Suresh (Grand Masti) and Ami (Kituu Sab Janti Hai), they confirmed being in talks but refused to comment on the matter.
Sameer (Mrs Tendulkar) too confirmed in conversation with the team while we haven't received any revert from Karishma (Nagarjun) yet.
Our efforts to reach BBC's Myleeta Aga also proved futile.