The actress is known for not being too media-friendly and was apparently even warned by the channel for her misconduct with media..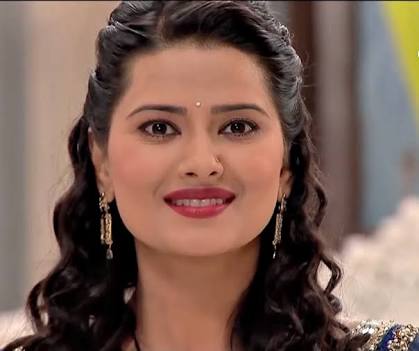 Kasam Tere Pyaar ki is soon expected to pick up its momentum with actress Kratika Sengar re-entering the show. She has been brought back on popular demand due to her brilliant chemistry with co-star Shharad Malhotra. And this change has created quite a buzz among the viewers as well as the industry.
Hence, it was almost inevitable for the media not to intervene in the matter, and so they did. However, Kratika apparently did not really entertain the paparazzi and ended up upsetting them. But this wasn't the first time that she did so.
It can be recalled from the past instances that there was a news earlier that the channel had warned Kratika Sengar for ignoring and refusing to give interviews to the media repeatedly for a long while. She was even reported to have misbehaved with a few reporters for no particular reason.
The actress, who is back on the show has been reported of practicing the same thing again and we hear, she refused to entertain media when she shot for her first day.
We spoke to the actress regarding the same and she told us ,"I give media bytes for sure. And they are also allowed to shoot the rehearsals… but yes, I'm uncomfortable when the camera rolls. As it distracts me. Especially, when you have scenes where your falling and all.."
We do understand your concern Kratika, but maybe this is all a part and parcel of the fame and success this field brings you.