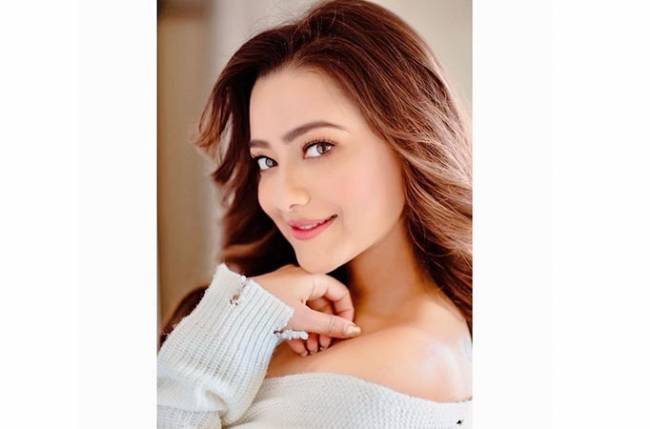 Madalsa might be playing the other woman in her debut TV serial Anupamaa, but actress Madalsa Sharma says she is loving all the love and hate that she is getting from the viewers.
"Before saying yes to a TV show, I was busy doing films down South. In TV also I was very particular about my debut. I wanted to start my career on TV with a show which could extract maximum potential out of me and of course, I was also looking at what team of people I get associated with for my debut show. I was getting a lot of TV offers before Anupamaa too, but I waited for really long to say yes to the medium. And since it was Rajan (Shahi) sir's show, who is like family to me as my mother too has worked with him in the past, and so ek family association jaisa tha and so I said yes to be a part of this show. And I am not comparing this medium with films, as they are incomparable, but in a short span of time this character of Kavya, which I am playing, has made me a household name. For an actor, that is the biggest achievement to be known by your character name," says Madalsa.
Madalsa, who is married to Mithun Chakraborty and Yogeeta Bali's son Mimoh says the whole family loves watching her on-screen. "Yes, my whole family, including my husband Mimoh, watches my show regularly and are positively critical about my performance. I mean when they feel that I could have done better, they tell me. They also have inputs for me, especially my mother, who herself is an actress. Mimoh never used to watch saas-bahu shows pehle but now he does watch my show with me. Interestingly, whenever he watched me romance Sudhanshu Pandey, he compliments me for the chemistry, as he too thinks it is a vital part to be making the reel chemistry look real.", she said.
Madalsa, who lives in Madh Island with her in-laws, which is a quiet place otherwise in the noisy Mumbai says she prefers to keep Diwali celebrations a low key affair.
"This will be my third Diwali with Mimoh and my in-laws. Madh Island gives you a feel of living in the city but outside it too as it is quite peaceful. Diwali is all about Lakshmi pooja and dinners with friends and family. We don't burst any crackers in the house as we have a lot of pets. And being animal lovers, crackers are the last thing that we will think of doing on Diwali. Plus, we don't want to increase the already increased pollution levels in the country. Even if people don't have pets they should avoid bursting crackers on Diwali keeping strays in mind as they really get frightened with the noises of the crackers.", she adds.
A probe is underway by the Mumbai cops for rape allegations against Mimoh made recently. Expressing her take on the same, she says, "No, not at all. Personally, I would not like to shed any light on it as it just doesn't matter. There is no weight to it (the allegation). If something has weight to it then only one reacts.".
Madalsa, who has been to Lucknow twice, has some fond memories of the city. "I remember the India Gate of Lucknow, the Rumi Darwaza. It was so huge and architecturally beautiful. I clicked several pictures there last year when I had come to Lucknow for professional reasons. I also went to have chaat in old Lucknow. But the best thing was makkhan-malai, which was really yummy!".