"Post Kick-boxing, I was looking for something exciting," says the actor.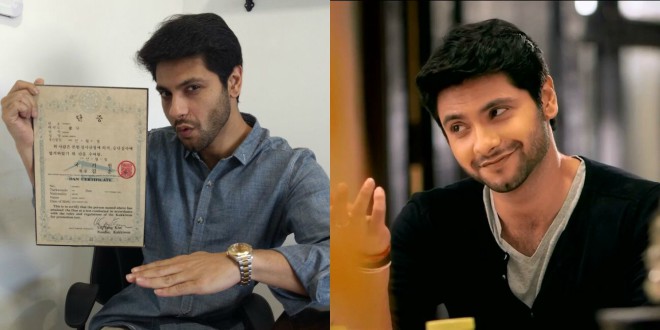 Standing tall & handsome, Television actor & entrepreneur Mishal Raheja is currently training for once banned Capoeira, a Brazilian martial art that combines elements of dance, acrobatics & music.
Fit on the outside & inside, not many know that this television hottie has a black belt in kickboxing since 1998 & off lately, the actor, who recently made news launching his production house Mangolake Pictures, is training with this Brazilian martial arts trainer in Capoeira.
Mishal became a household name as Dutta with Laagi Tujhse Lagan & will soon be seen acting in his maiden production venture. Apparently, Mishal is one of the few to draw fascination towards this Afro- Brazilian martial art form.
"I have been practicing kick-boxing almost thrice a week & there's this different high as opposed to working out at the gym. During one of my business travels, I got introduced to Capoeira, pretty intriguing as it is a martial art form that has elements of dance. The roots date back to the 16th century; African slavery in Brazil marked the beginning of Capoeira, when the slaves living in inhumane & humiliating conditions had Capoeira as their simple hope of survival," said Mishal.
Rated as one of the sought after television actors, Mishal kept away from projects for a brief period, widening his horizons on the business front, but the actor worked out every single day of his life to maintain that body. Says Mishal, "I don't workout for I'm an actor & I'm required to look a certain way. More than physical fitness, it is the mental fitness that matters & that's what these new activities give me. Post-Kickboxing, I was looking for something exciting. Capoeira is a mix of dance, acrobatics, martial arts. It's only been 2 weeks now but I can see what it is doing to my body. Also, I dig the history behind this MMA form and apparently, it was prohibited in Brazil back then."