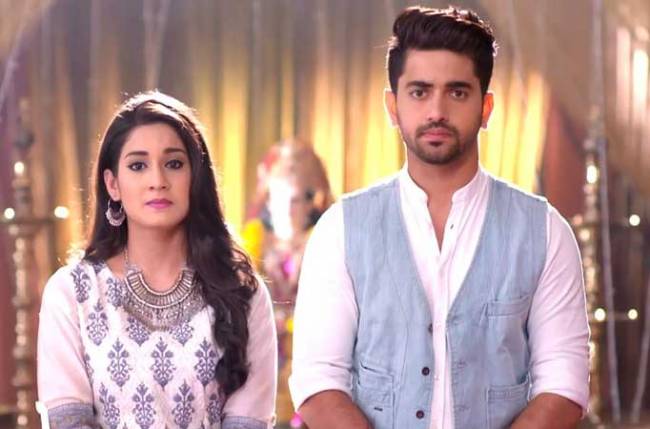 Mumbai, January 23, 2018: Star Plus show, Naamkarann (Dhaval and Guruodev Productions) recently saw Neil's (Zain Imam) disguise drama as a Sardar, and he for sure looked adorable.
The ardent fans of the show would have already guessed that Neil is expected to turn a saviour for Avani (Aditi Rathore).
The current drama will build up in such a way that there will be a fight sequence between Neil and Vidyut (Karam Rajpal) concerning Mishti. Vidyut will get his goons to bash up Neil and after this, there will be another storyline where Ragini will come up with a vicious plan to kill Avani by attempting to bury her alive. On the other hand, Avani will leave some cues for Neil for him to locate her.
Neil will find a piece of Avani's jail uniform and after racking his brain, he will finally reach the spot where his lady love has been kept captive. He will then take her to the jail hospital for treatment.
With Neil coming close to proving Avani's innocence, how will things turn out for the duo? What is Vidyut's fate? Only time will tell!