Here's all about it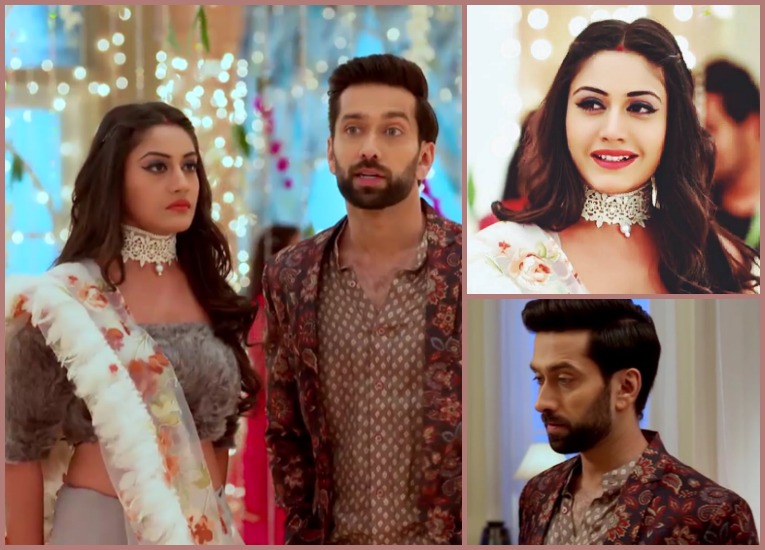 Most of the times, we end up drawing major fashion inspiration from what we see in TV and films. And, as far as TV is concerned, Star Plus' Ishqbaaaz tops our list, isn't it?
Last week, we saw Shivaay (Nakuul Mehta) and Anika (Surbhi Chandna) wear color coordinated clothes throughout, and this time around, the entire family decided to abide by a theme.
For starters, the engagement ceremony saw everyone flaunt florals (including men) and the women's clothes were dominated by fur!
Starting with the lovely duo, Anika wore a white and grey outfit with flower prints and fur blouse accessorized with a pretty lacy net choker. Shivaay, on the other hand, wore a floral jacket with a printed shirt. Who said printed on printed isn't a thing?
The mother – son duo wore blue together; Ranveer (Ayush Anand) sported a blue floral printed jacket and a brown printed shirt, and Kamini (Amrapali Gupta) flaunted a transparent saree with blue florals.
And the entire family kept the flavor of fur and chokers for women along with printed florals for the men alive! (It's surprising though since Ranveer and Priyanka do not have a color coordinated outfit)
These are the pictures from their yet to happen wedding!
(Note: The floral (both women and men) and the choker necklace trend continues)
To start off with, we have the Ranveer and Priyanka. While Ranveer wears a jacket shirt of sorts coupled with white pants, Priyanka looks pretty in the red-white-black lehenga choli combination.
Anika looks pretty in black and white, doesn't she? She decided to accessorize her clothes with silver jewelry while Shivaay wears an all white outfit continuing the chain of a floral turban along with a similar embroidery on the jacket.
Anika has two outfits for the marriage (the other one is the same as the bride) because the bride swap drama is all set to prevail in the show. We must say, she looks pretty!
And here is the entire family! Black-white-red continues to dominate all the outfits with major black and white outfits for the women, and red and white for the men!
Visually appealing, isn't it?