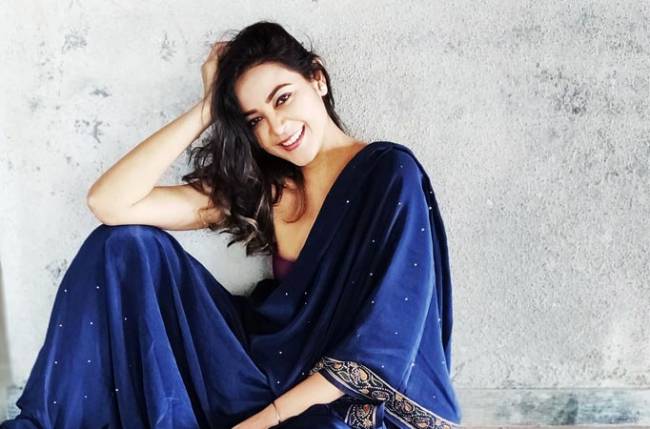 Actor Kaveri Priyam, who is part of Rajan Shahi's Yeh Rishtey Hain Pyaar Ke, loves being part of the show. The actor who plays the role of Kuhu, says that it was her character that prompted her to come on board. "I think it's the character of Kuhu was what enticed me the most because she had many shades to her. I had so much to play with my character," she says.
She adds. "The character of Kuhu is extremely vibrant and loud, which personally I don't think I am in my real life. So, she being loud and colourful makes her unique. Also, she is, at times, very innocently negative. She is the illegitimate child of Shaurya and Varsha, yet the family has accepted her and loves her a lot. But then, Mishti comes to the family and Kuhu feels insecure because she thinks her love and attention is getting divided."
Kaveri associates a lot with the character. "I think when I was a kid, I was totally like Kuhu. Whenever I am playing Kuhu on screen, I get a flashback of all those childhood memories. I am sure that on some point of time in life we all must have behaved like Kuhu in our college or school days," she says.
The actor loves her look on the show. "I am very happy with my look, it is very stylish, especially my hair which is extremely curly like Maggi noodles. Kuhu is totally different so that way her style and hair are also very different. She is a very modern girl and is very pampered, which is visible in her dressing sense," she says.
Kaveri feels that the title of the show matches the story perfectly. "I think it's perfectly apt as before Yeh Rishta Kya Kehlata Hai used to come, so at that time one question used to pop in our minds that Kya Kehlata Hai Yeh Rishta? But now, the title of the spin-off has come as an answer to it that!"
Ask her how it is to work with Rajan Shahi, and she says, "It's amazing! Rajan Shahi sir is a sweetheart. He is the most understanding person. I am very grateful to him and Garima ma'am for giving me this opportunity to be part of this show. Giving me such an important character to play is an honour for me. Also, the director here is very supportive, encouraging and guides me well. The whole environment of the set is very friendly and supportive. My co-actors are extremely experienced, so I am getting a lot to learn from them," she says.