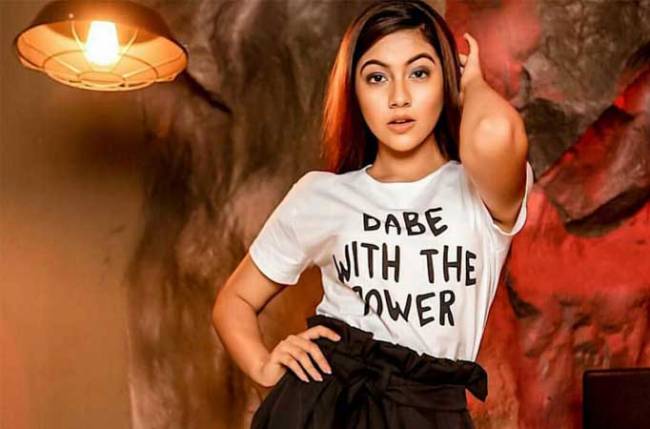 Actor Reem Shaikh, who is currently part of Sonali and Amir Jaffar's Tujhse Hai Raabta, has been getting an amazing feedback for her role. The actor says that she loves playing the role of Kalyani and is enjoying herself. "The response I am getting for being Kalyani is really overwhelming for me and I am really happy and touched. Being Kalyani is really fun because she is happy-go-lucky and loves her mother, her family and pillu. The response I am getting for Kalyani is really nice, I feel really blessed to have got this character," she says.
She adds, "When people look at me and say, 'Oh! she is Kalyani from Tujhse Hai Raabta,' it is just an amazing feeling. I really want to thank god for this."
Ask her if she feels any pressure of the show since she is playing the lead, and she says, "As I have always been this girl who loves to work and I am never tired of facing the camera, I am never tired on set. Even if you make me work for more than 12 hours, I really don't mind. This is something that I love doing. Acting is just part of me so I don't feel any pressure. In fact, it's an amazing feeling for me when I am really tired of working the whole day and finally, I just go and lie down on the bed. I really feel that I have done something in life."
The actor loves working with the rest of the cast as well. "They all are really important to me but I bond really well with Sehban and Poorva Di. We are like a small group, we have our look exchanges, in-between takes, secret inside jokes and sometimes in between scenes also, we laugh looking at each other because there is some joke going in our mind, which all three of us know. We are gossip partners, we pull each others' legs," she says.
She adds, "Poorva di, who is playing Anupriya, looks after me and she takes care of me. We all eat together and so Poorva di always forces me to eat vegetables and fruits and stuff like that. She doesn't like that I am on diet."