In a revelation, Rocky also justifies his outburst against Hina Khan's co-contestants.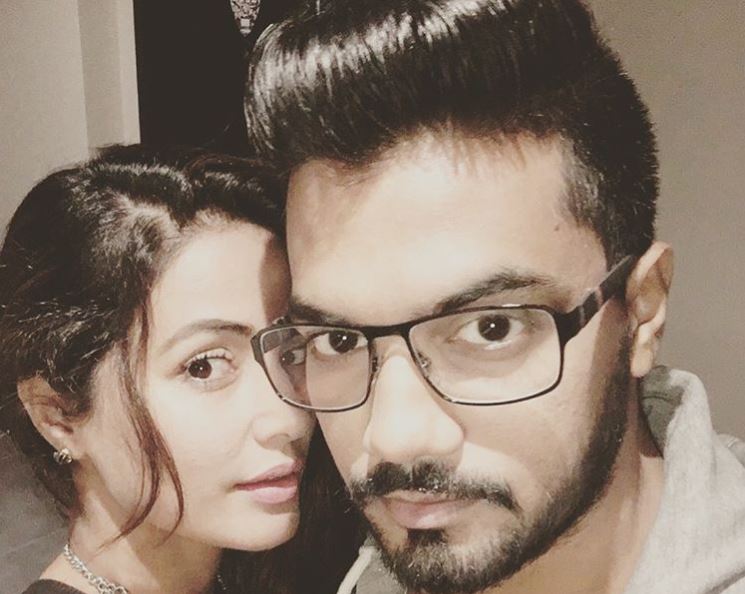 The recent week of Bigg Boss Season 11 saw the contestants lose the luxury budget task and the prize money as well for which Hina Khan blamed herself and broke down.
Hina's solid support system, Rocky yet again lashed out at Hina Khan's Haters' and this time, even went on to indirectly mention quite a few names in his post.
In wake of this, we contacted Rocky, who spoke at length with us about his post.
Here's what Rocky has to say, "I posted this now because it was necessary. According to me, Hina is one of the most fair, entertaining and popular contenders in this year's Bigg Boss season, if not the only one. Even if you don't like her you have to agree that she doesn't stoop low to abuses and personal remarks and comments in arguments."
Speaking about Shilpa Shinde, Rocky revealed, "The other half lead by Shilpa is just acting crazy. I believe Shilpa has a good heart but she has lost her footing in the show, because she doesn't know what to do if she is not running after Vikas's life. So, she is allowing herself to be used intentionally as she's the only vocal celebrity contestant other than Hina. Sometimes, she instigates others and more often it's the other way around."
Rocky is convinced that people in the house are targeting Hina just so that they themselves get some visibility and footage, "People inside the house still have understandable cause for targeting Hina, to get some screen space. Be more visible so on and so forth but I am amazed at how some people outside the house are vouching for zero entertainment quotient and 1000% filth of people like the black hole Arshi and the mindless Aakash and the ashleel PunGi' or their so called mother Shilpa for that matter. They think that some barking on social media, is going to define what Hina has accomplished or how loved she is across the country. If you go to major cities and small towns, half the people don't even know anyone other than Hina and Hiten from the show. I belong to UP and I was brought up in Kolkata and my extended family and friends are spread across the country. I am talking with facts when I say Hina is a strong player and that's why she's being targeted both inside and outside the house."
Adding further, he says, "But you can not bully her, you may try, but you will fail. I promise you that! These days 'Cringe' is the new entertainment. If something is extremely annoying, people tend to like it and watch it, but you can not disrespect somebody's years of sheer hard work and accomplishments. Last year, Om Swami too was getting popular but we all know what happened, right? And some seasonal so called celebrities who are only active during Bigg Boss are just jumping into the pie with jibes but please remember you were once here and judged too."
He concluded by saying, "Lastly, Hina comes from a middle class family , she was brought up with values but if you try to corner her, target her or bully her, it's only your patience at test, Hina may breakdown once or twice but she will always fight back and stand for what's right. Yes she is a celebrity but she is an individual personality first, she's a human being and she's surely not diplomatic
Well, that's Rocky's take on the existing drama in the house and on the break-down of Hina Khan.
Do you agree with Rocky? Or do you have some another interesting angle to the episode?