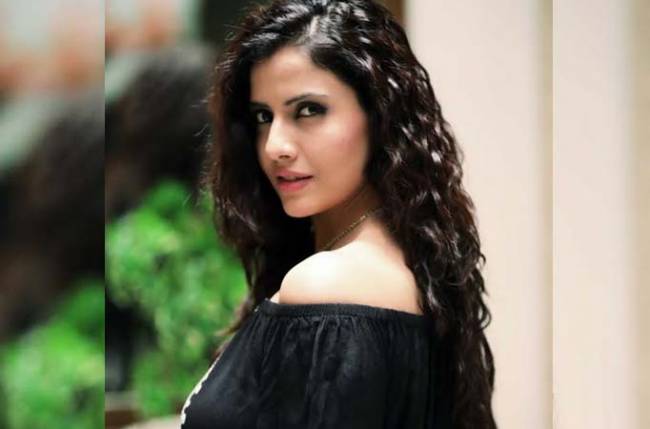 Mumbai: Actress Smiriti Kalra, who plays the role of Ahana in Dil Sambhal Ja Zaara, is currently holidaying and enjoying her time off. Although her show Dil Sambhal Ja Zaara is ending in just three months, she is not unhappy about it. "When you start any project or any activity, you want to reach the end line. I do feel a bit disappointed that we could not bring more to our viewers, but the way we have ended our show has also been very interesting," she shared.
Smiriti says that she has thoroughly enjoyed her journey in this show. She further added, "This show has been an enjoyable experience for me. The entire crew; from my makeup guy to hairstylist used to play music while we got ready for the shot. Our director always kept the atmosphere pleasant and happy and spot dadas served us with a pleasant smile."
(Also Read: Smriti Kalra 'just friends' with Shivin Narang)
She continued, "The entire unit of DSJS was fantabulous. My co-actor Sanjay Kapoor's homemade food was a big attraction and Ashim and I used to always go there during lunch. Sanjay's room was like a restaurant with different cuisines each day. On the other hand, my room was the relaxing room. We really enjoyed a lot and were like a big happy family."
(Also Read: Smiriti Kalra refuses to kiss Aashim Gulati in Dil Sambhal Ja Zara)
In fact, the actor even fell ill during the show, however, she continued to shoot. "As I mentioned, when the atmosphere on the set is bright and happy, you get up each morning with a smile and enthusiasm. Despite being unwell, you go and give your best. Also, the story was so interesting and playing Ahana was so challenging that the thought of being unwell took a back seat," she shared.