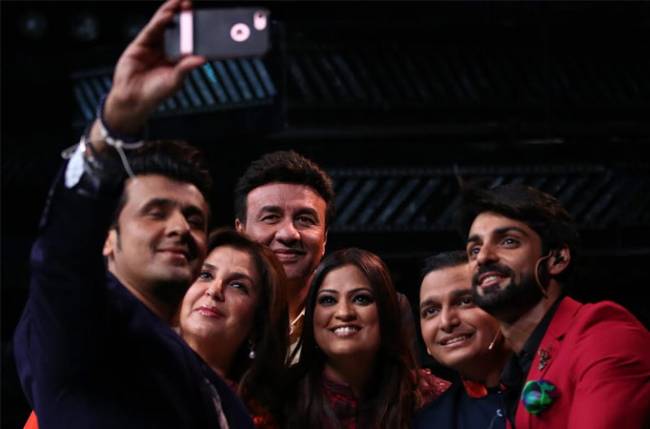 Singers Sonu Nigam and Richa Sharma have shared wonderful memories in their successful singing career!!
And when Richa joined Sonu as the celebrity judge on the singing reality show on Sony TV, Indian Idol, the camaraderie between them was simply outstanding!!
Not only did the talented Richa enjoy singing in the company of the talented contestants on the show, but she also made the otherwise shy Sonu get into a cute selfie moment!!
Yes, it was a sight to see, when Sonu and Richa posed for a click with the hosts and judges of the show!!
A source tells us, "Richa engaged the audiences as she sang 'Jagran' songs making the ambience really nostalgic."
Are you ready to watch the Sonu-Richa moment as he proactively indulged in a selfie moment?
Watch the entertaining episodes this week in Indian Idol.