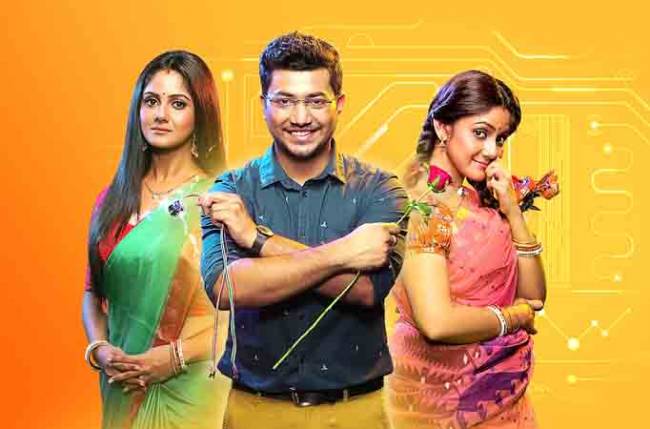 KOLKATA: Star Jalsha is geared up to launch an interesting show called Koler Bou wherein the audience will get to witness a robot wife.
Blues Production House, known for superhit shows like Bhojo Gobindo, Khokababu, and Rakhi Bandhan, is producing Koler Bou.
Speaking about the upcoming Bengali soap, Sagnik Ghosh, EVP & Channel Head, Star Jalsha & Jalsha Movies, said in a statement to the media, "Koler Bou is one such love story which is sure to make you smile. We promise you a memorable adventure as we delve into the lives of Deep and Tepi and of course the robot wife."
Snehasish Chakraborty, the Director, Producer cum Writer of Koler Bou, added, "Koler Bou is a very unique concept which has never been seen on Bengali television. It tells a very distinctive love story which is a combination of several genres, romance, comedy and science fiction. The show explores the story of a scientist who invents a robot to save his wife's honour and hide her flaws in front of his family."
The makers have roped in popular Bengali television actors Rohan Bhattacharya and Trina Saha to play the leading roles in the show.
Coming to the plot, the show will narrate the journey of Tepi, a poor simple village girl who loves to eat. In the tryst of destiny, she gets married to Deep and reaches a lavish household. It is like a dream come true for Tepi, but whether she will get to enjoy her dream life or fate has something else stored for her is something that the viewers will have to find out by watching the tale.
So, gear up to watch Koler Bou! It will air from 27th May 2019 onwards, Monday-Friday at 9.30 pm.