Soft, sheer, flowy and flirtatious is the Cocktail Party theme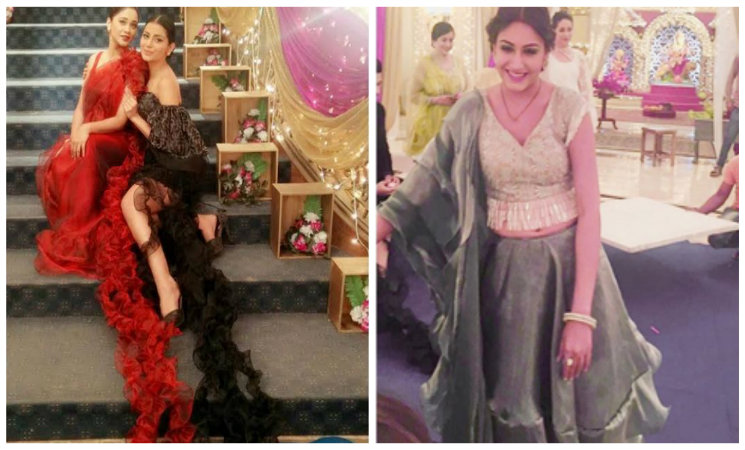 As the upcoming episodes in the blockbuster show, 'Ishqbaaaz' will focus on the wedding track of Priyanka and Ranveer, we bring you the stellar looks of all the gorgeous ladies from Shivaay Singh Oberoi's sister, Priyanka's pre-wedding cocktail party.
Every occasion in 'Ishqbaaaz' is an extravagant affair. From the venue to everyone's clothes, everything is totally in-sync with one another. And this time around, the makers have chosen a frilly, flowy and feminine theme for the upcoming cocktail party in the show.
First up, the soon to be bride, Priyanka's black ruffled cocktail gown.
Next up, Priyanka's soon to be mother-in-law, Kamini, flaunting the frilly and flowy look in the form of a saree.
Shivaay Singh Oberoi's mother, Pinky sports a tousled green outfit and Omkara's mommy, Janvi looks elegant in an embellished white saree.
And finally, the adorable Anika Singh Oberoi looks gorgeous in a grey ruffled skirt and beautifully embellished blouse.