Dalljiet says, "It was a very difficult scene."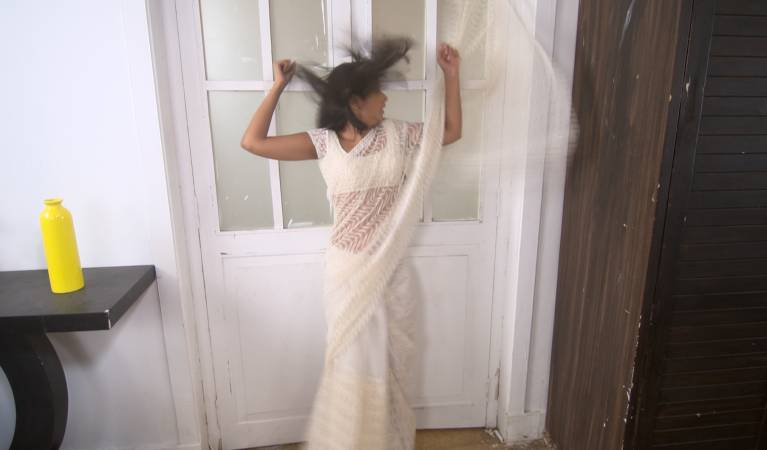 The beautiful Dalljiet Kaur, who plays Manjiri in ZEE TV's poignant show Kaala Teeka has received applause for her effortless portrayals of some very interesting characters across several television shows. And, the gorgeous actress isn't leaving any stone unturned in proving her acting prowess yet again as Manjiri. In the upcoming episodes, Devri ( played by Vineet Rana) who has cast his lecherous eyes on Manjhri, will be seen raping her using his power of becoming invisible.
To effortlessly depict a victim being raped by an invisible demon, Daljeet says she drew inspiration from actor Tabu's horror flick Hawa' where a similar scene has been enacted by the critically acclaimed actress.
Daljeet says, "It was a very difficult scene and I was performing it for the very first time on television. I was really nervous, but the creative team was really helpful in making me feel comfortable by keeping only 3-4 people on the sets while filming this sequence. Additionally, to perform the scene with conviction and a sense of realism, I took references from the film Hawa where Tabu has effortlessly enacted a similar scene. She is an excellent actor and performs all her scenes with a certain finesse that I wanted to imbibe. And, honestly watching her scene did help me perform better."
In the upcoming track, Devri who has his lecherous eyes on Daljeet will perform a pooja with black magic. With his powers, he will create an invisible wind demon that will harass Manjiri in her sleep and torture her mentally as well as physically. Devri will use all his strength and power to rape Manjari, but will Manjiri be able to counter the attack in time and weaken the powers of the malevolent Devri? Will Manjiri overpower the wicked Devri?