Dahleez fame Tridha Choudhary takes on our Rapid Fire questions.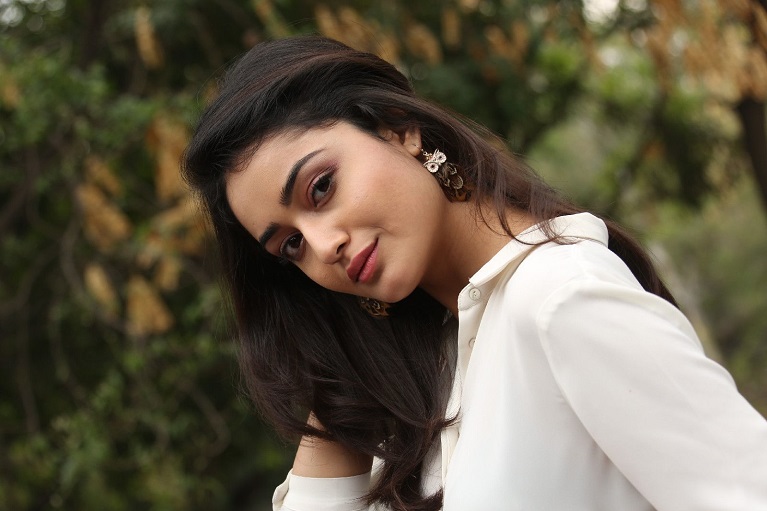 The new girl in Telly town, Tridha Choudhary, who is currently wowing the audience with her applaudable stint as Swaadheenta in Dahleez is all set to take on our Rapid Fire questions.
We quipped the pretty actress about her character and association with the show. Read on to know what she has to share…
Your First day on set – I remember, we were shooting for the pilot scene in Delhi. I was not nervous but I was confused about my character, as you need some time to build your character. So the first 2-3 days were really difficult and hectic.
The Most challenging scene so far – The courtroom scenes for sure! The body language, the level of confidence and to talk and conduct like a lawyer was something really challenging for me.
Craziest time you had on sets – There have been many! Whenever we used to shoot at Connaught Place in Delhi, I used to go out eating along with my Mom during the breaks. The whole unit used to wait for me while I was happily eating and roaming around with my Mom. It was fun roaming around Connaught Place.
Favourite look of Swaadheenta – There have been so many shades of Swaadheenta. Her layering look is my favourite one, where I wear jeans and spaghetti. I also like her long jacket look; the one she wore during the confession scene. Swaadheenta's look is keeping the Indo-Western look alive.
Favourite scene with Harshad (Harshad Arora) – It has to be the Ram Katori track! Though I felt it was bit dragged but I really enjoyed the disguise scenes.
Your favourite dialogue from the show – There have been few signature lines between Swaadheenta and her brother – Aam Papad de na.' Whenever Swaadheenta is tensed about something, she says this line to her brother. I have really enjoyed the signature style of sharing Aam Papad between the brother and the sister. I would call this as the – Tension bhagane wala line.
A trait you would like to acquire from Swaadheenta – I really enjoy the part where she has scenes with her brother. I don't have a brother in real life but if I had one, then I would have treated him the same way and we would have been teasing each other all the time. The brother-sister trait is something that I would like to acquire from Swaadheenta.
If given a chance, what would you like to change in Swaadheenta – Sometimes, she gets over worried and takes things too seriously. I would like to see Swaadheenta speaking up her mind more often.
Best thing that happened to you with Dehleez – Instant fame! I have done regional movies before and I have been famous in my city but now people recognise me on a national level – Thanks to Dehleez!