They continue to add feathers to their caps.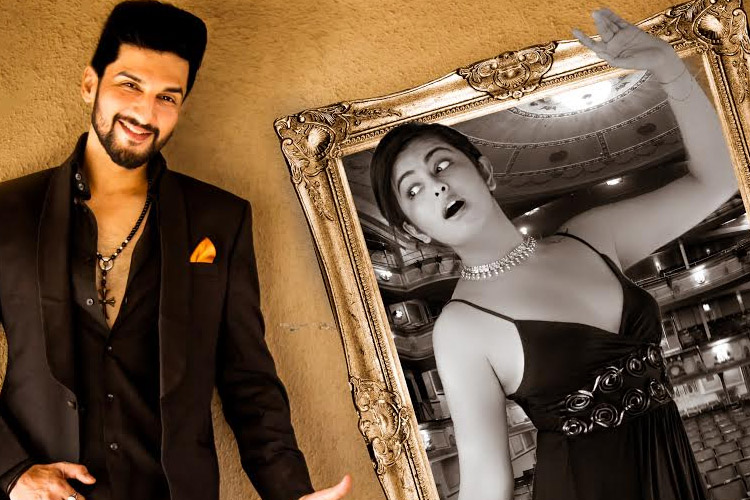 Actor Manish Raisinghan and Avika Gor are more popularly known for their characters of Siddhanth and Roli aka RoSid from Sasural Simar Ka respectively.
Even though the duo left the show a long time ago, they are still remembered and loved for the characters and their on-screen chemistry. While their on-screen chemistry is a hit, their off-screen friendship is no secret too.
In fact, this friendship extends to their professional success too, where Manish and Avika's short film, I Me Myself went on to win the Best Short Film Award at the Berlin Film Festival.
Yes! That's right. The film also travelled to Cannes earlier this year and has now won an award at Berlin Festival.
While Manish has acted, edited, directed and worked on the cinematography and VFX of the film; Avika has acted and written the project.
An elated Avika said, "This is our first International Award and that too as filmmakers. It's amazing what started as making videos for fans reached this stage of us being passionate and interested in filmmaking and being acknowledged and appreciated at this level."
Manish shared the hilarious yet memorable story on how we were notified about the award, "So, I get a call from Avika in the middle of the night and I was sort of shocked as to what happened. What had me even more shocked was that she was crying on the phone and I started wondering what happened exactly. And in a teary-eyed and hard voice, she said the words, 'Hum Jeet Gaye.' I did not quite understand as to if it's good news or what exactly! After repeatedly asking her for a couple of times, she clearly said how we won the Best Short Film at the Berlin Film Festival and I couldn't have been more elated."
He added, "The film was selected in three categories viz, Best Director, Best Original Screenplay and Best Film, where we won the latter. This is the first time that we have been awarded something for being behind the camera and for me, it is the fanciest and proudest thing."
Talking more about the film, Manish said, "One of the highlights of the film is that the music of the short film, which was widely appreciated is done by Anup Bhatt, who is a dear friend."
About the experience of being at Cannes for multiple times, Manish said, "This was our second year at the festival and last year when we were there, we decided that we will do something more creative and crazy enough to be Cannes again and we did it. This was actually a last minute thing, where we trying to find a script for the film and we just couldn't. None other than Avika came to the rescue, where she showed this piece she had written and it was absolutely fabulous."
He continued, "We planned to begin working on it, however, we had budget constraints. So, with this film, what we tried to do is to minimize the budget, we planned to use a lot of VFX and hence saved the money. I guess that is what happens when a Gujju and a Sindhi collaborate (laughs). Because of that, it looks like an expensive film, but is actually made a shoe-string budget. This film is even more special to me as this is my first full-fledged attempt to do the VFX, where I have done it all by myself and this is Avika's first writing attempt getting her nominated for Best Original Screenplay."
Manish made it a point to mark that, "Some people think that this film is just made by the two of us (himself and Avika). Yes, we are working together on these projects, but there has been amazing support from the entire television industry and also from the film industry, where they have offered to help. Actors like Amit Singh Thakur, Meenakshi Sethi and others were ready to do this film for us and it was amazing. Everybody from the technical team also was ready and pumped to do this film and that is certainly the best part about this venture. I feel blessed and happy with this acknowledgement."
We wish Manish and Avika loads of congratulations!